United Combat Sports "Caged Combat II" - Nov 19th, 2010
Spirit Mountain Casino - Grand Ronde, Oregon
Review & Interviews by Spaniard, Photos by Mike Renouard
---
United Combat Sports sold out the Spirit Mountain Casino Event Center in Grande Ronde Oregon this past Friday night for Caged Combat II. Mixed Martial Arts fans in abundance showed up to watch 11 action packed bouts and get the chance to rub elbows with MMA legend Wanderlei "The Axe Murderer" Silva.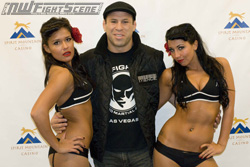 The main event had Lightweight fighters Jake "Irish Warrior" McKnight out of Grand Ronde and Massimo "The Zen" Capussela engage in a striking war right off the bat that earned both of them Fight of The Night honors. Capussela, an Italian fighter with the Wand Fight Team out of Las Vegas, landed a front kick that stunned McKnight and had the Grande Ronde forest patrol officer digging deep. And dig deep he did. McKnight was swimming through strong punches from Capussela off his back and managed to throw his legs up into a triangle and trap Capussela. Capussela was stuck, and as the tap was signaled by the Referee Dave Hagen at 3:20 the crowd went nuts as their local hometown fighter pulled out a storyline finish in the first Rd.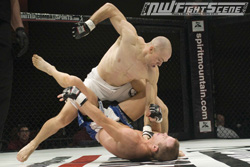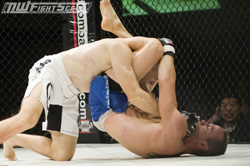 ---
The co-main event saw the return to action after an absence of 3 years of veteran pro Nick "Bulldog" Gilardi, now out of Next Level MMA, going up against Chris "The Ginger Ninja" Ensley of Team Asylum. Ensley who fought 8 times in 2010 came in with heavy experience. The two came out and exchanged a bit until "The Bulldog" took it to the ground. From there it was all Gilardi as he passed guard, landed elbows & consistently looked to finish Ensley, which he did by Armbar at 3:12 in 1st.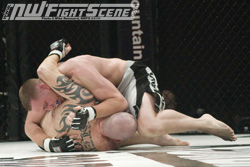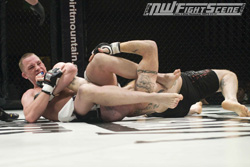 ---
Team Chaos fighter, Matt "Slow Mo" Slosser, put on a striking clinic, as he battled it out with Team Asylum fighter "Nasty" Nate Becker. Becker took some hard punches and proved he has a granite chin as the shots Slosser landed were precise and rock hard. Slosser broke his right hand on one of those punches and was taken directly to the hospital after. Slosser wouldn't need his right hand however as his left hand put Becker down for good at 3:55 and earned Slosser his first professional victory by highlight reel KO.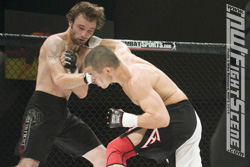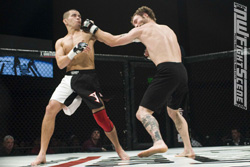 ---
Undefeated Desert Dog fighter Jason "Gut Check" Gybels withstood an onslaught of punches and takedowns from Wand Fight Team fighter John George. George won the first round on most of the judges' score cards, but Gybels wasn't letting it get past the second. Gybels took it to George in the 2nd round, reversing and bloodying him, & eventually sinking a tight rear naked choke that forced George to tap at 1:58.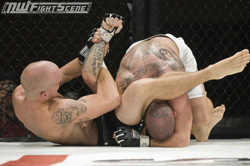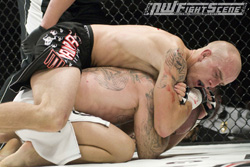 United Combat Sports is quickly becoming a leader in producing quality pro/amateur MMA shows in the NW. Their next show "Resolution II" will be held at the Salem Oregon State Fairgrounds on January 22 and will will include The 2nd Annual Health, Fitness, and MMA Expo followed by live Cage Fights!
For more info, visit unitedcombatsports.com.
---
Bout 1 - 155 lbs
Mike Frear (1-0, DFCC) def Cody Elder (1-1, Competitors Club)
by Armbar @ 1:45 Rd 2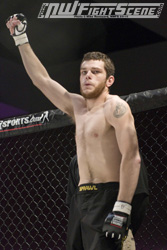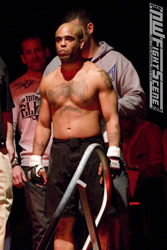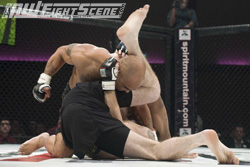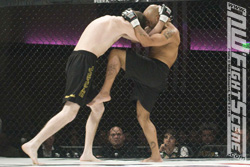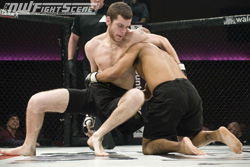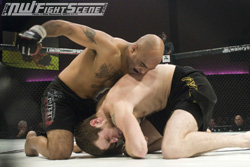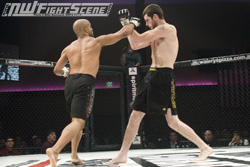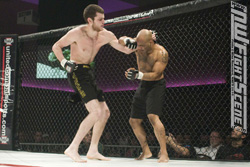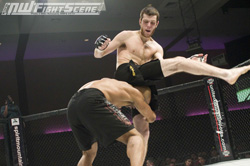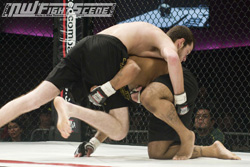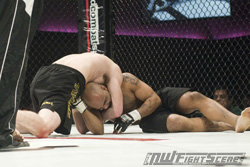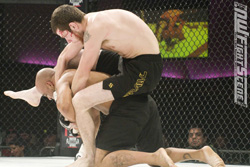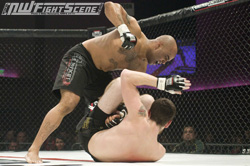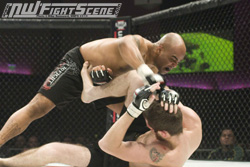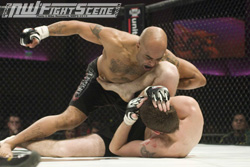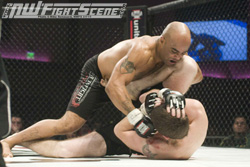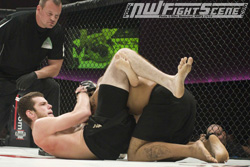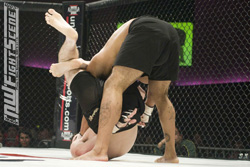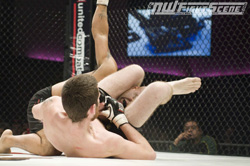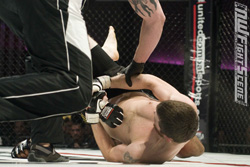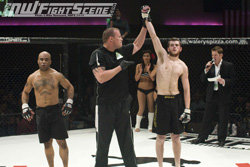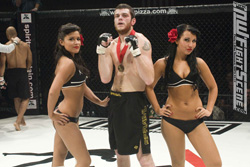 Bout 2 - 170 lbs
John Constine (2-0, Valor) def Kole Dixon (Debut, Dog Pound)
by Unanimous Decision (All judges 30-27)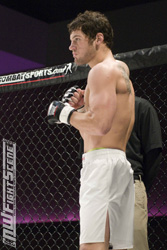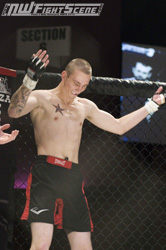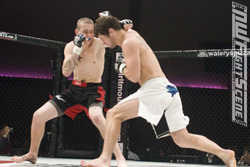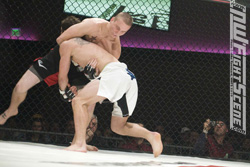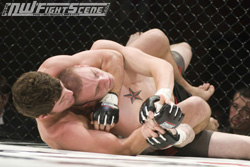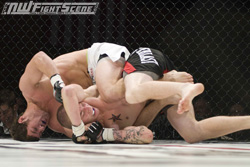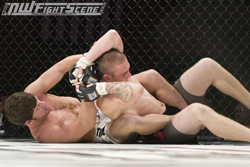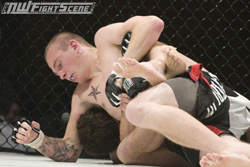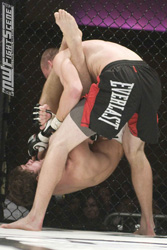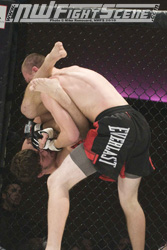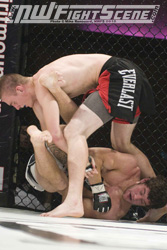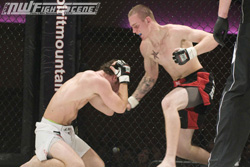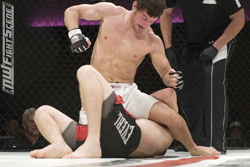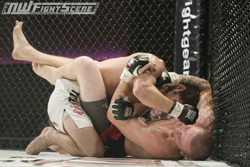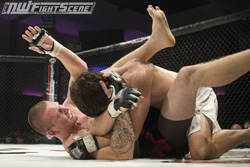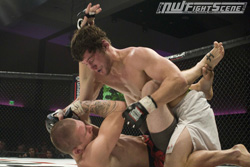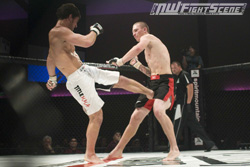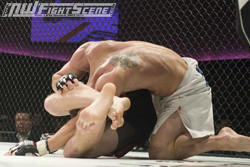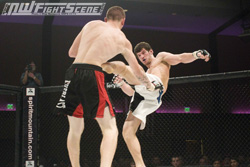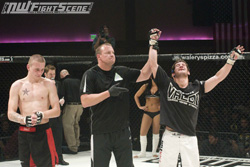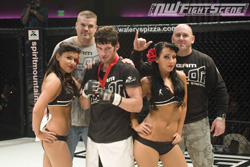 Bout 3 - 205 lbs
Ransen Rodrigues (Debut, Valor) def Ray Garcia (Debut, Impact JJ)
by TKO (Fighter didn't answer bell for Rd 3)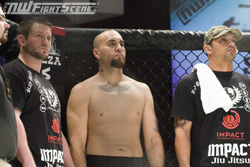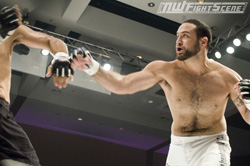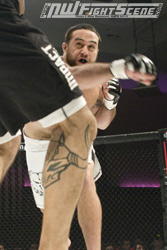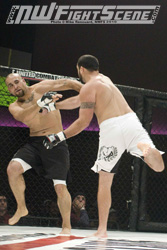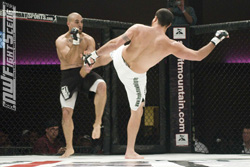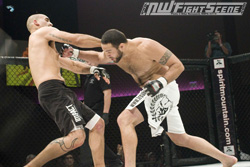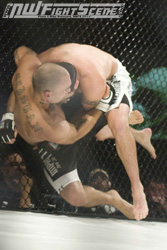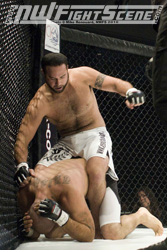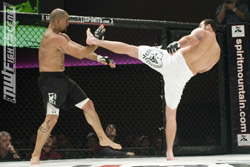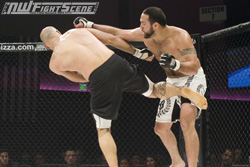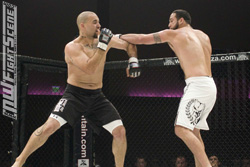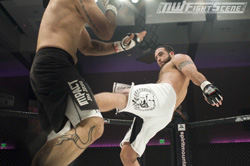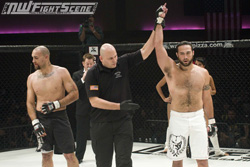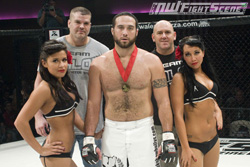 Bout 4 - 185 lbs
Tommy Grajo (2-1, Team Quest) def Kash Raymond (3-2, Team Chaos)
by KO @ 0:15 Rd 1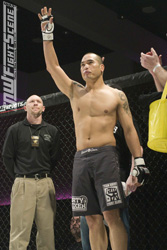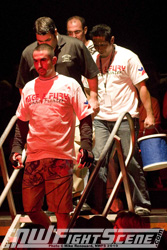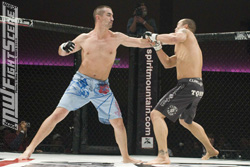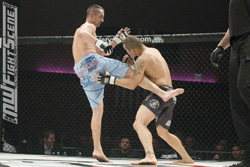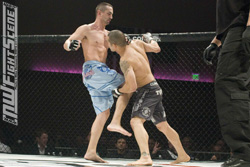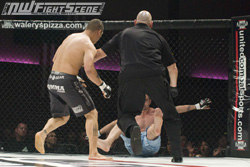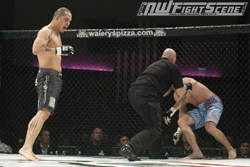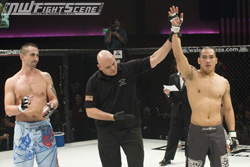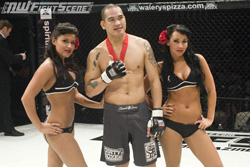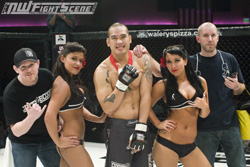 Bout 5 - 125 lbs
Jessie Lane (4-2, Dog Pound) def Airi Alcaraz (2-1)
by Unanimous Decision (All judges 30-27)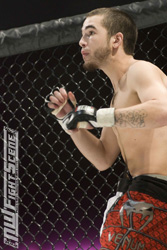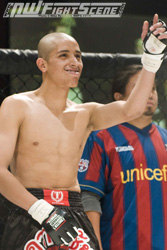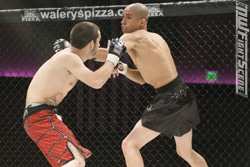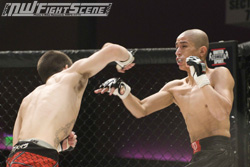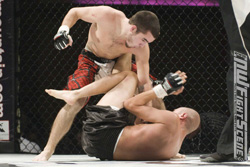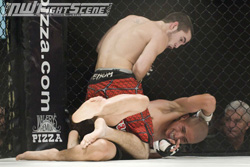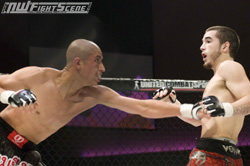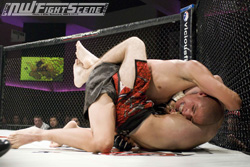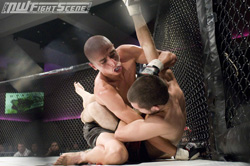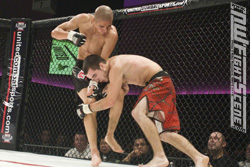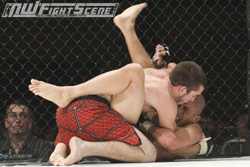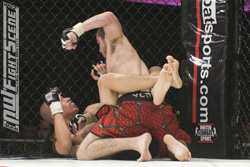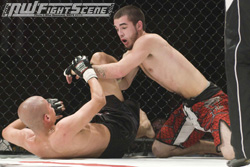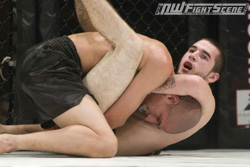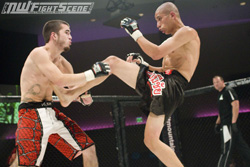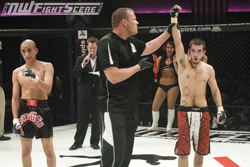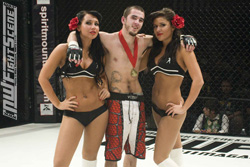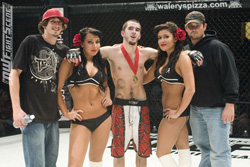 Bout 6 - Heavyweights
Cameron Holsclaw (2-5, Dog Pound) def Kelly Nelson (2-8)
by Rear Naked Choke @ 2:03 Rd 2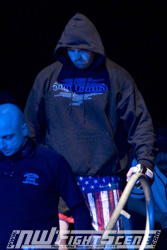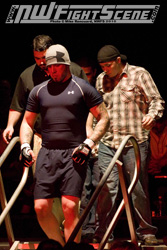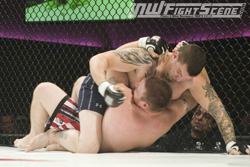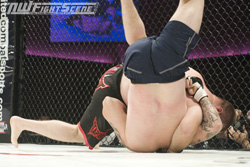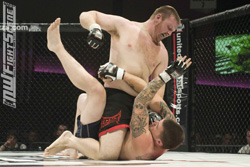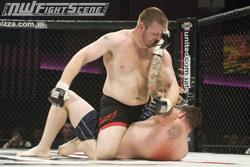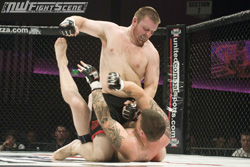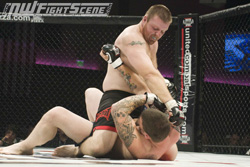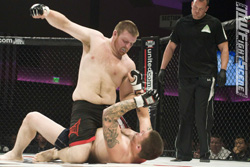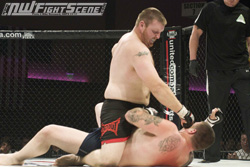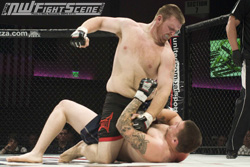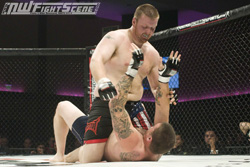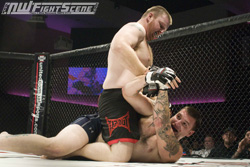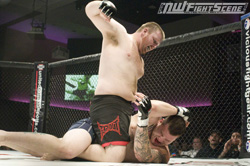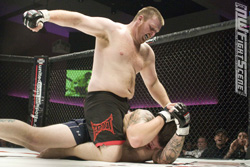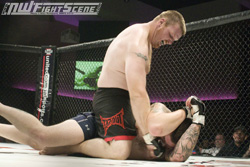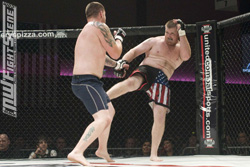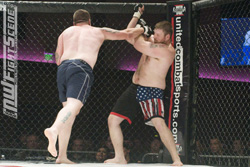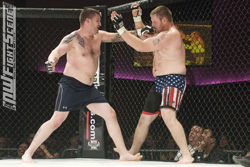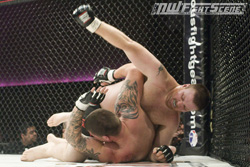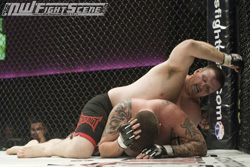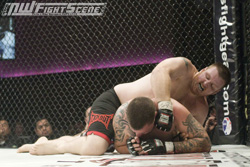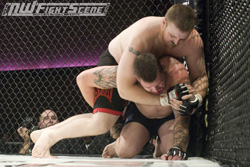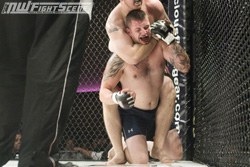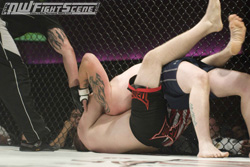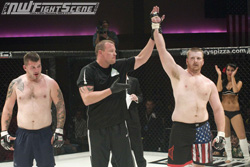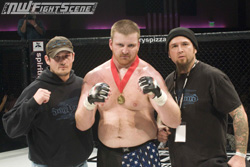 Bout 7 - 135 lbs
Vince Barner (2-2, Team Chaos) def Jessee Filan (4-6, DFCC)
by Guillotine Choke @ 1:57 Rd 1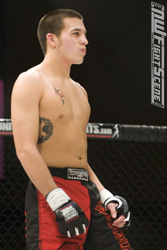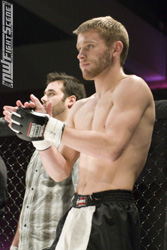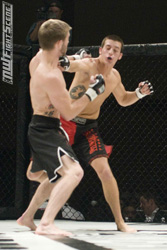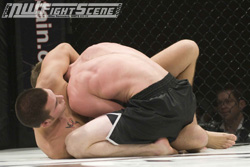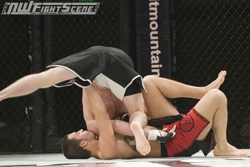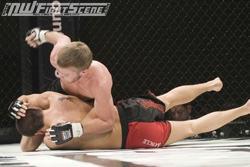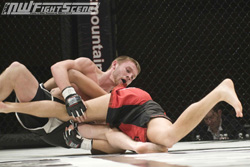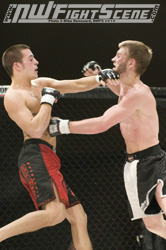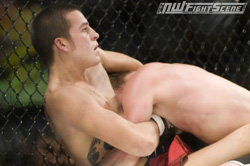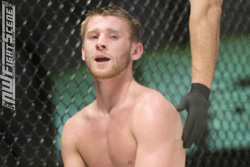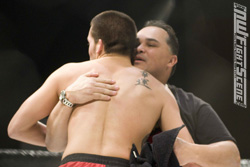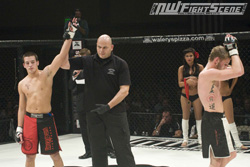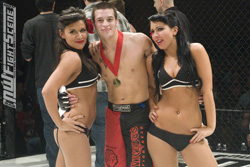 Bout 8 - PRO 145 lbs
Matt Slosser (Pro Debut, Team Chaos) def Nate Becker (2-2, Team Asylum)
by KO @ 3:55 Rd 1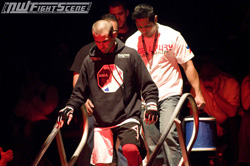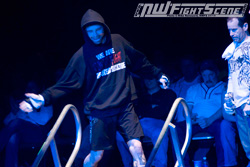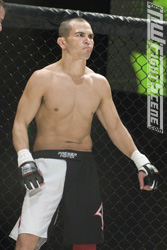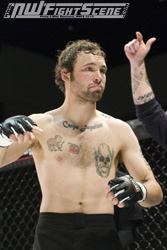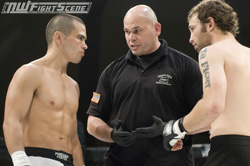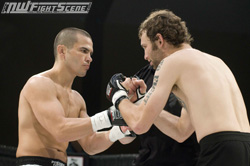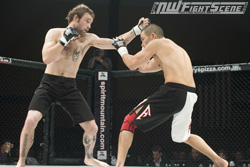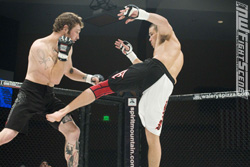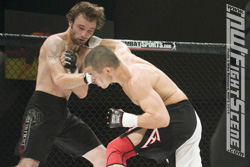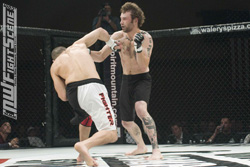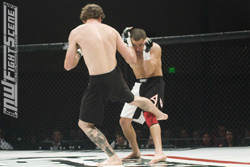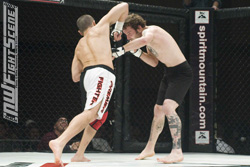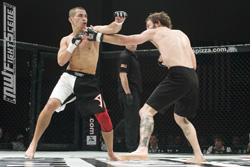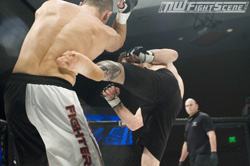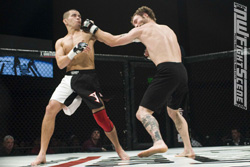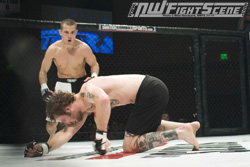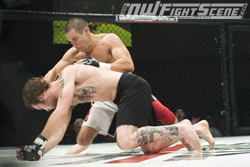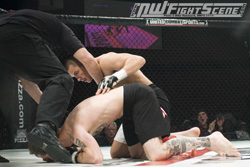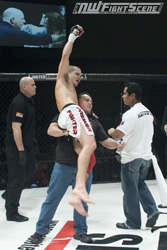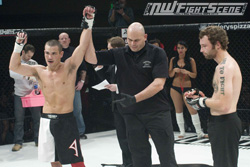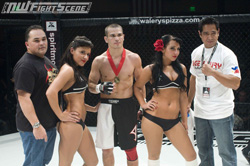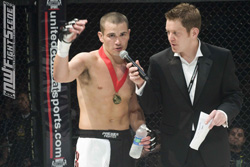 Bout 9 - PRO 145 lbs
Jason Gybels (2-0, Desert Dogs) def John George (2-1, Wande Fight Team)
by Rear Naked Choke @ 1:58 Rd 2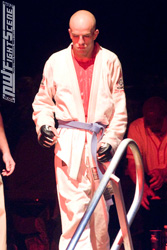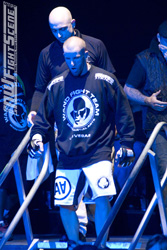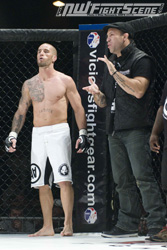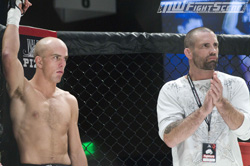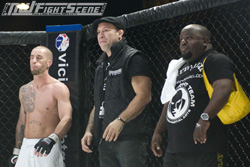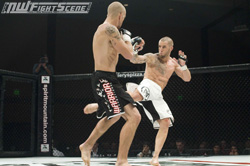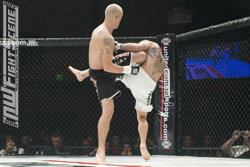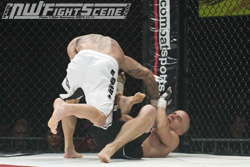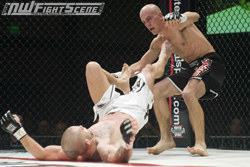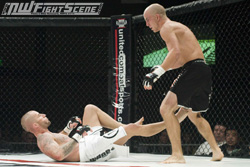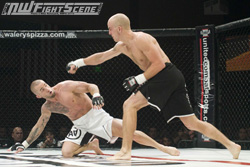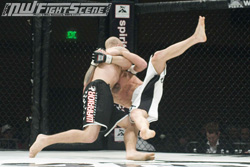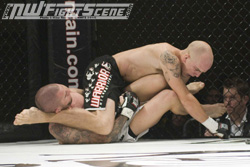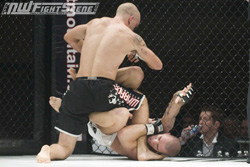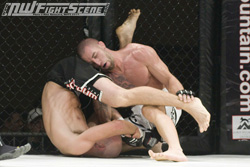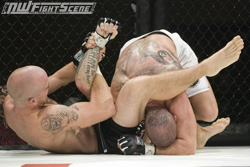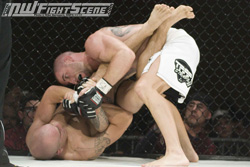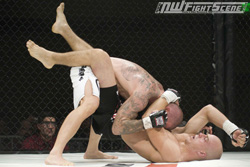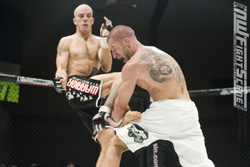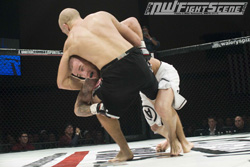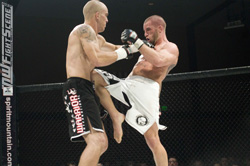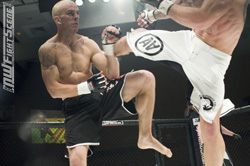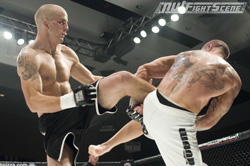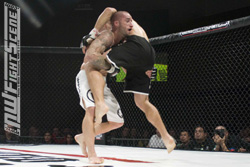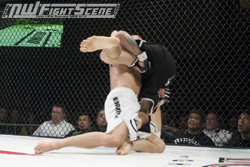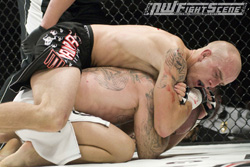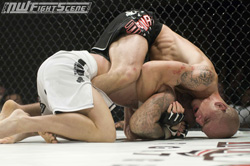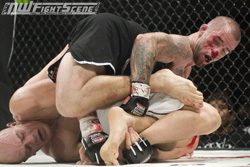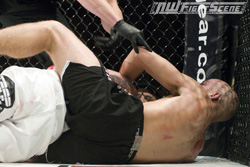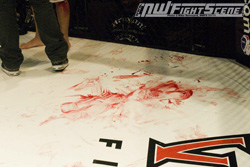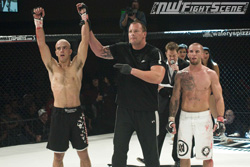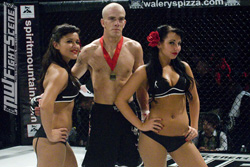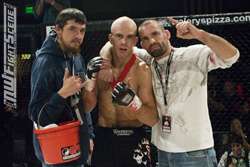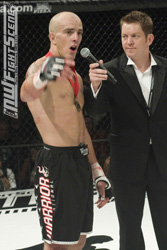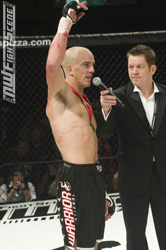 Bout 10 - PRO 170 lbs
Nick Gilardi (Next Level MMA) def Chris Ensley
by Armbar @ 3:12 Rd 1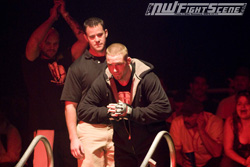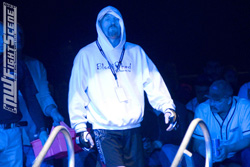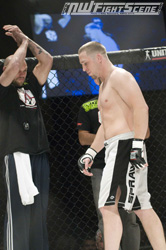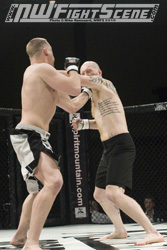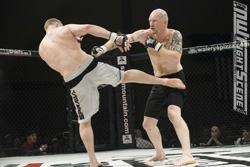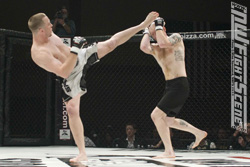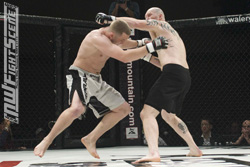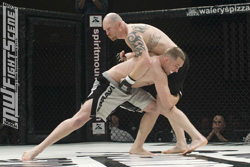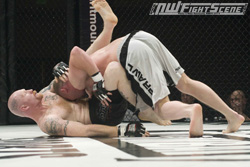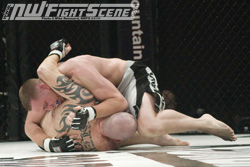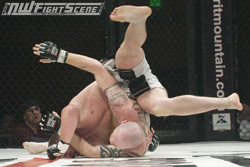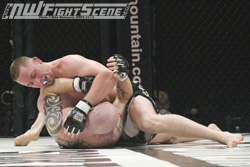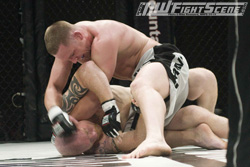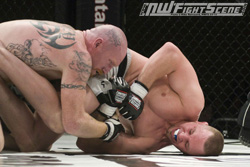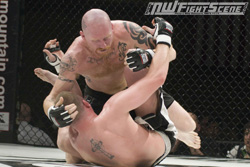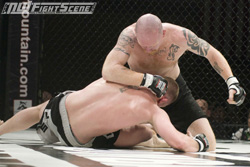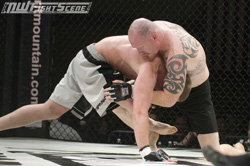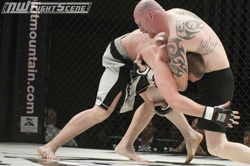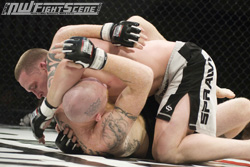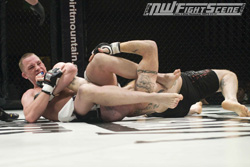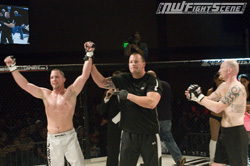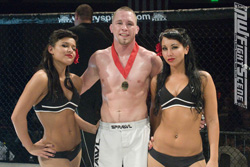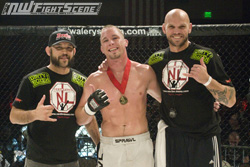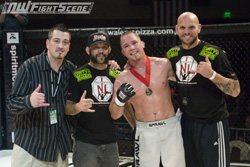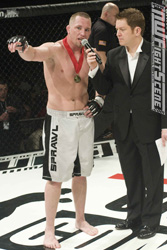 Bout 11 - PRO 155 lbs
Jake McKnight (4-1, Team Chaos) def Massimo Capussela (2-1, Wande Fight Team)
by Triangle Choke @ 3:20 Rd 1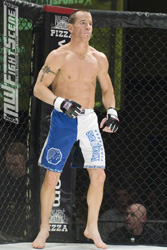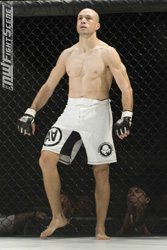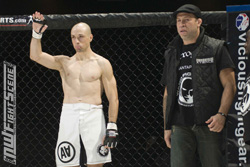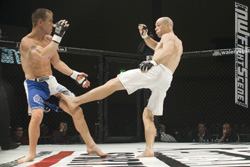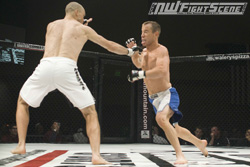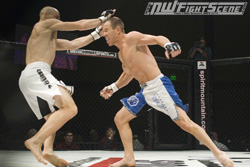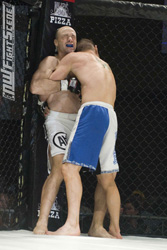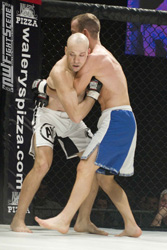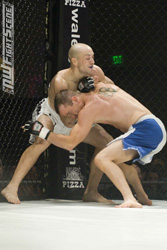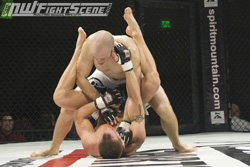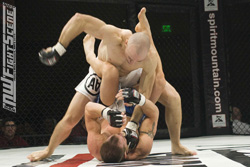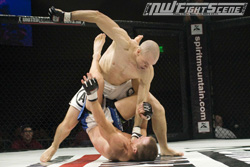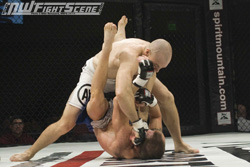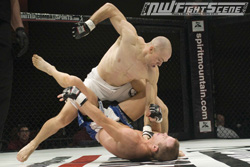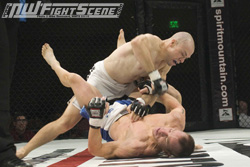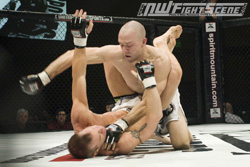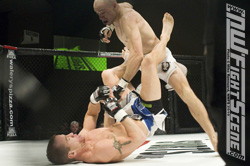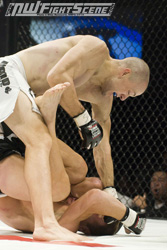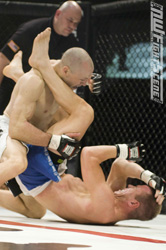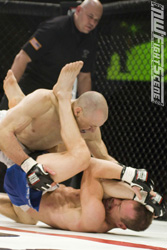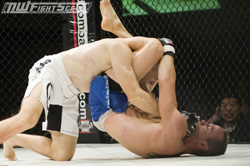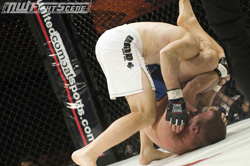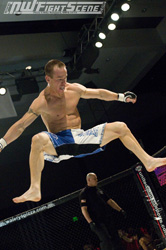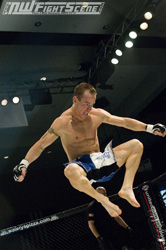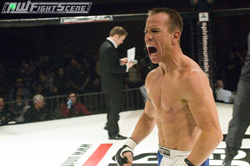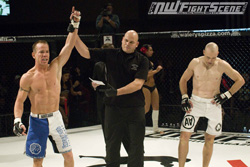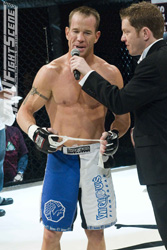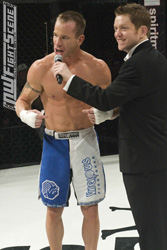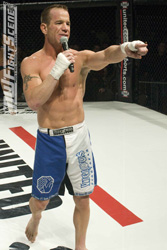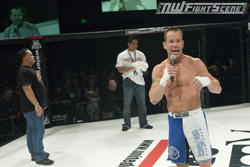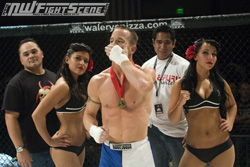 ---
More Cool Photos!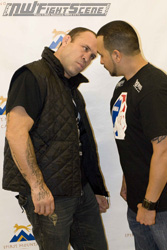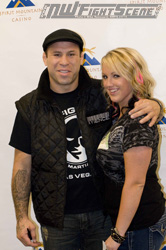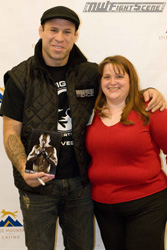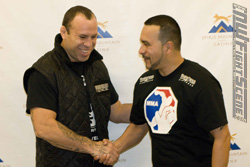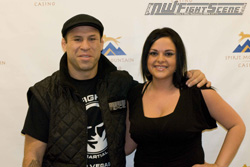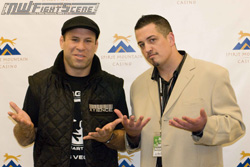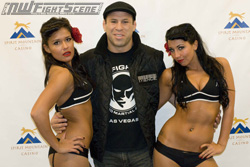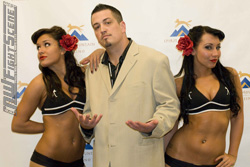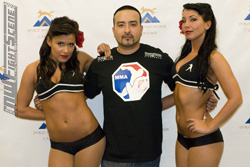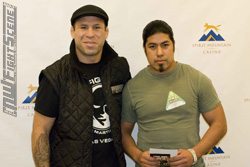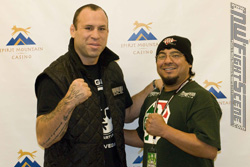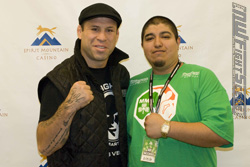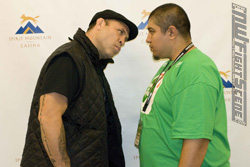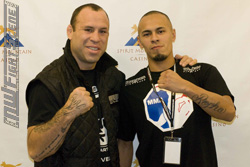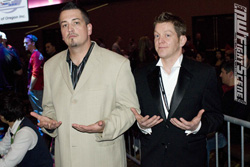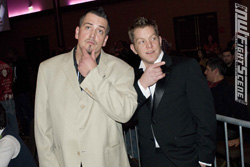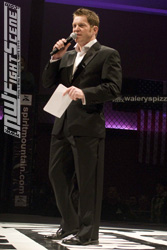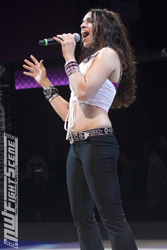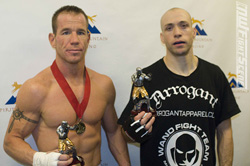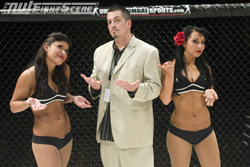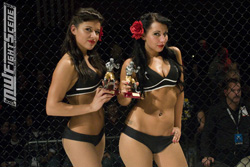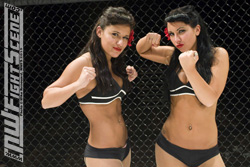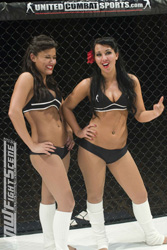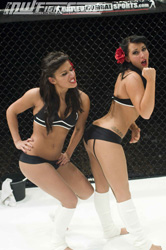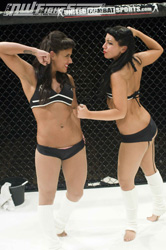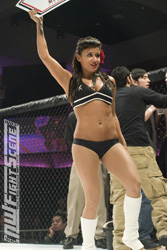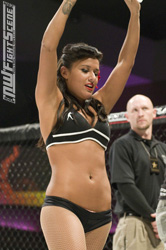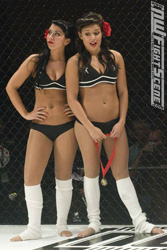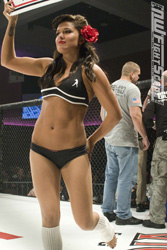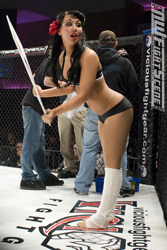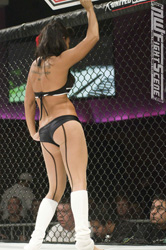 ---