Rumble on the Ridge XV "Vindication" - December 4th, 2010
Snoqualmie Casino - Snoqualmie, Washington
Photos by Michael Renouard
---
Joe DeRobbio's Punch Drunk Promotions held their final event of the year at the Snoqualmie Casino with Rumble on the Ridge XV, featuring 5 pro & 4 amateur bouts.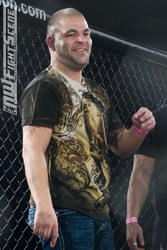 Promoter Joe DeRobbio
In the main event, Strikeforce fighter Lyle "Fancy Pants" Beerbohm, used a McKenzitine, Cody McKenzie's modified guillotine choke, to beat Talon Hoffman at 2:48 of Round 1.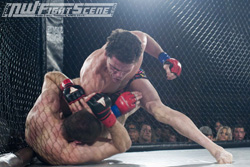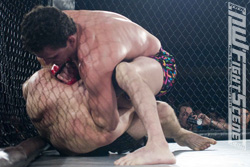 After the fight, Lyle talked about the win, what's next for him with Strikeforce, and he gave a shoutout to his Sikjitsu teammate McKenzie who won at the TUF 12 Finale Saturday via the very same choke.
Bellator vet and local favorite, Mike "300" Hayes rematched with Team Quest's Josh Bennett in a pro heavyweight bout that ended just as it looked to get going. Bennett took a shot to the eye early and was unable to see and as Hayes moved forward, Bennett covered and finally signaled to the ref he couldn't continue. The bout was called at that point to the disappointment of the crowd and both fighters.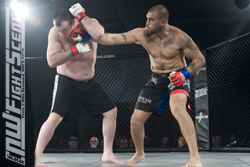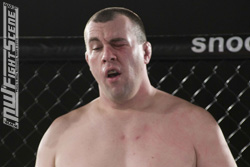 Buck Bisbey out of Charlie's Combat Club returned to the cage after a year and a half out of the game and ran into a talented Charon Spain in a 145 lb bout characterized by fast paced scrambling on the part of both fighters. In the end it was Spain catching Bisbey in a tight triangle that put Bisbey to sleep at 4 minutes into Round 1.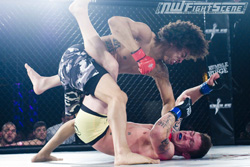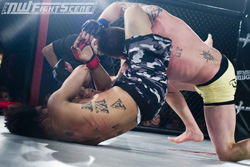 Bisbey's teammate, Jeremy Pidgeon had more success in a 170 lb bout with veteran fighter Justin Larsson. Larsson shot in early and Pidgeon jumped guard and latched on a tight guillotine choke, ending the fight just 15 seconds in.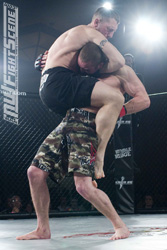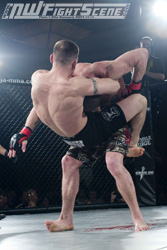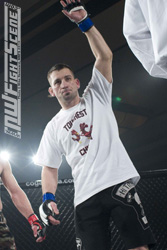 In an entertaining 205 lb matchup, Kyle "Kodiak" Keeney used effective cage control to get the better of a game Jared Toregson both on the ground and feet to win via unanimous decision after 15 minutes of fighting.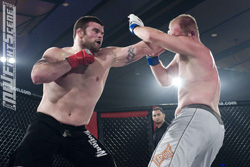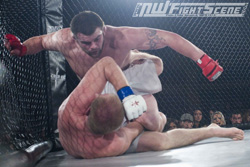 Punch Drunk Promotions has had a wildly successful run at the Snoqualmie Casino holding 15 shows in 2 years, & have 6 more lined up for 2011 starting with Rumble on the Ridge XVI scheduled for Jan 15th. More info at coga-mma.com or snocasino.com.
---
Bout 1 - 155 lbs
Jesse Barich (Team Martial Sports) def Liam Duong (Ind)
by Arm Triangle @ 2:07 Rd 1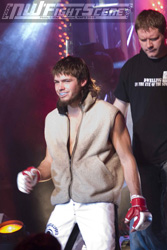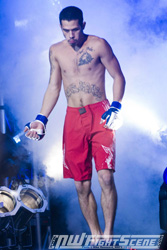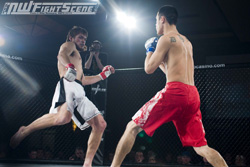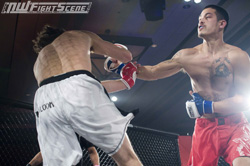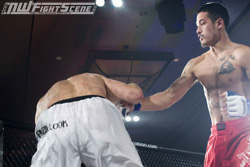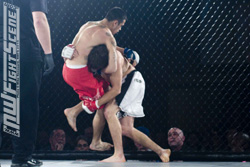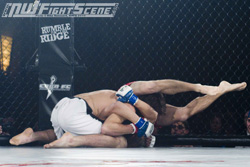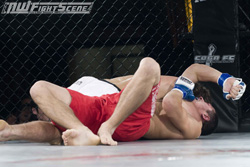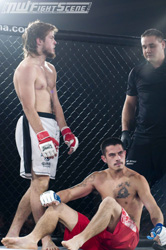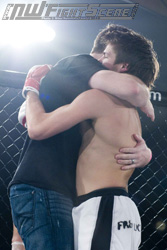 Bout 2 - 155 lbs
Mike Ross (Ivan Salaverry MMA) def Clinton Teeples (Ind)
by Verbal Submission @ 1:18 Rd 2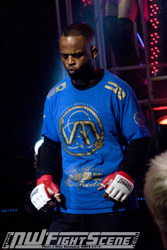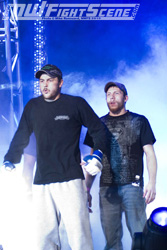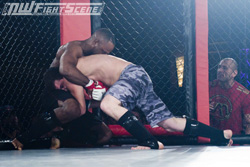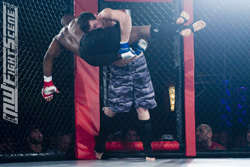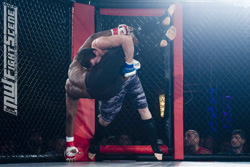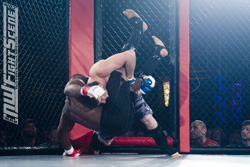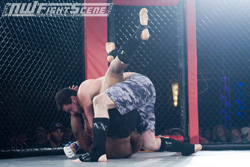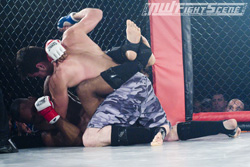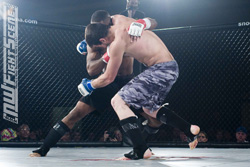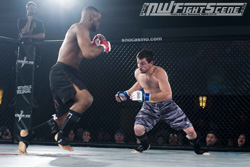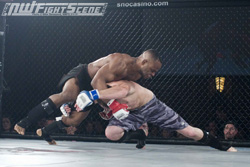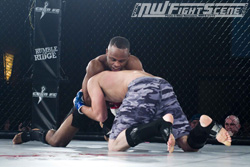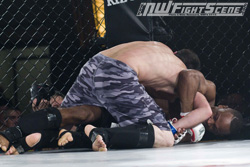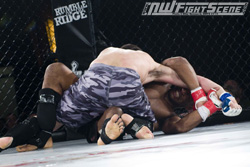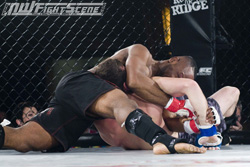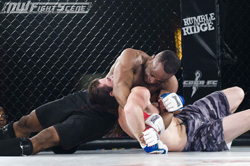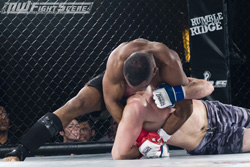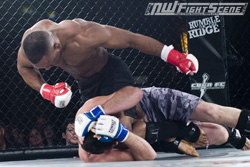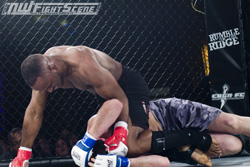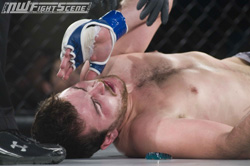 Bout 3
John Elam (Sikjitsu) def George Mindus (Irish Hit Squad)
by Unanimous Decision (All judges 30-27)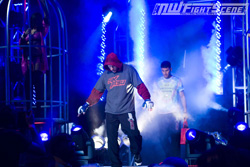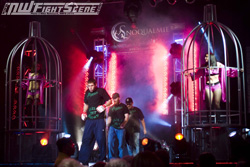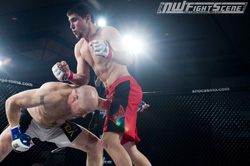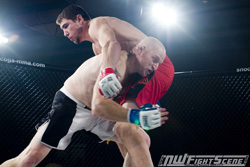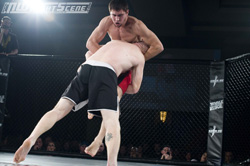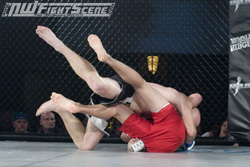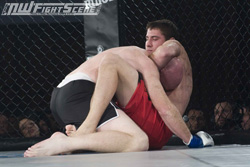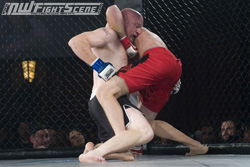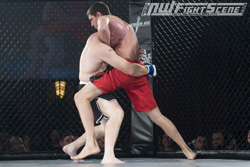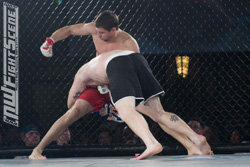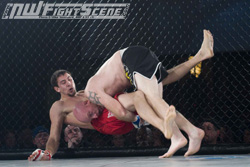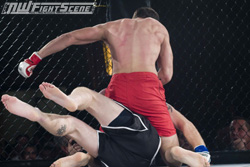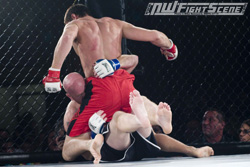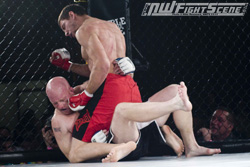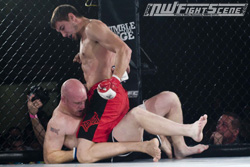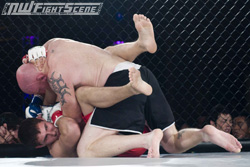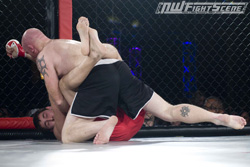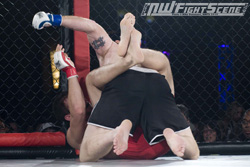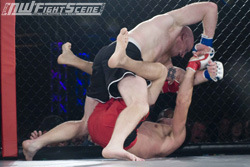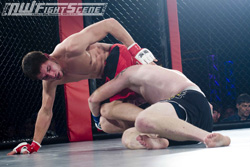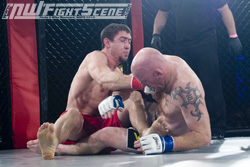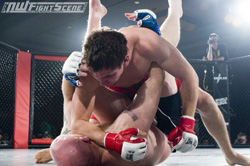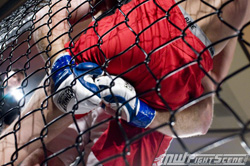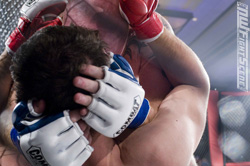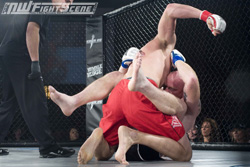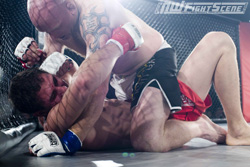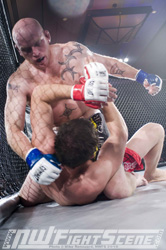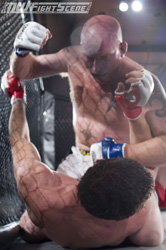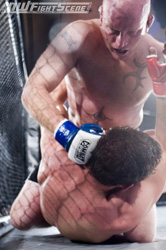 Bout 4 - 155 lbs
Kasey White (Punch Drunk Nation) def Alexander Siharath (Team XMA)
by Americana @ 1:42 Rd 2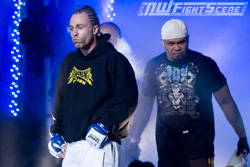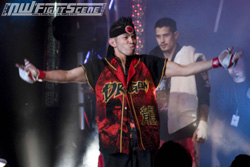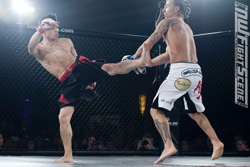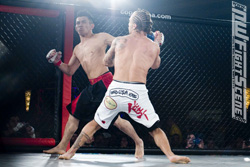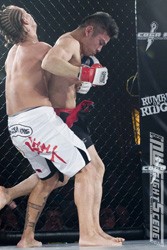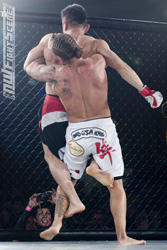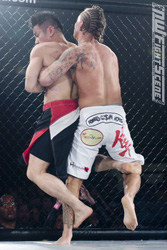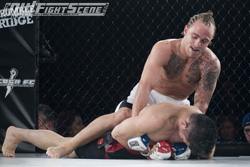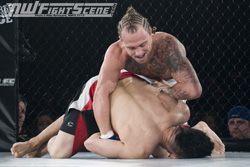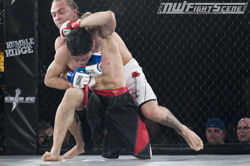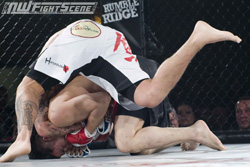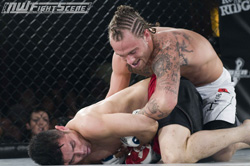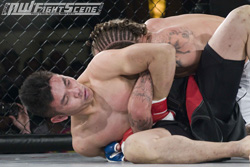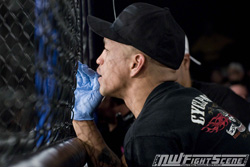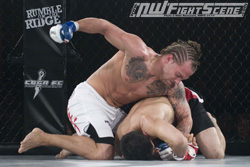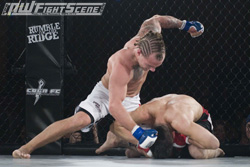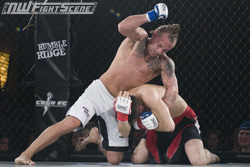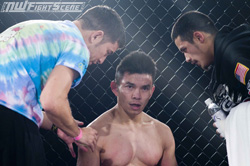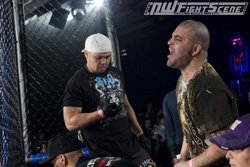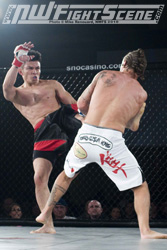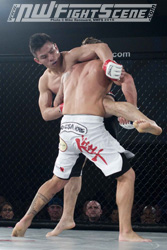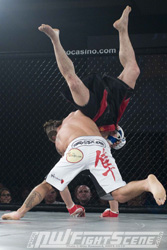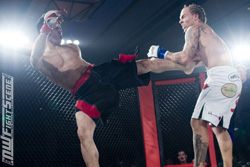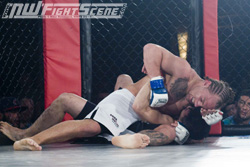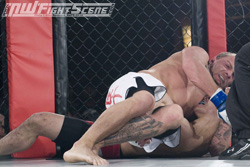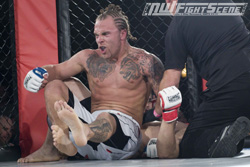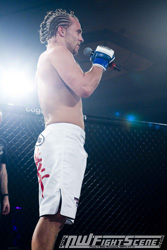 Bout 5 - PRO 170 lbs
Jeremy Pidgeon (Charlie's Combat Club) def Justin Larsson (Twin Dragons)
by Guillotine Choke @ 0:15 Rd 1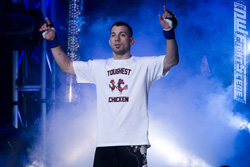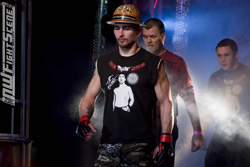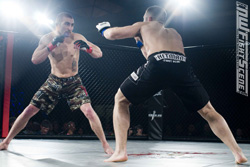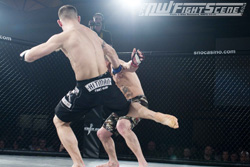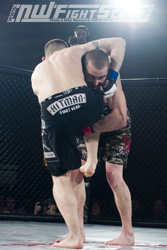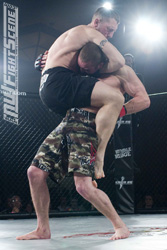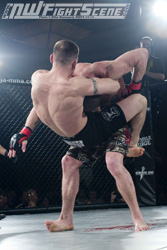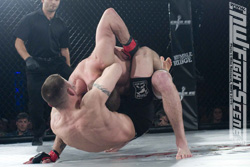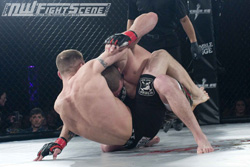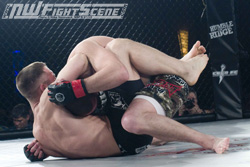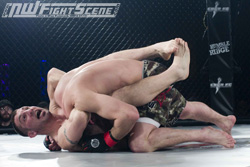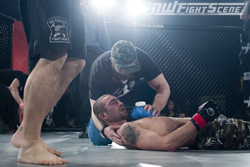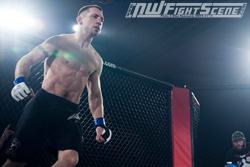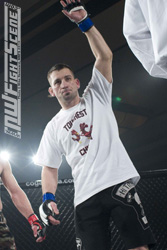 Bout 6 - PRO 205 lbs
Kyle Keeney (Vision Quest) def Jared Torgeson (Irish Hit Squad)
by Unanimous Decision (All judges 30-27)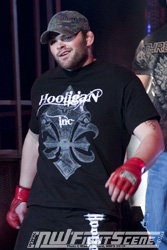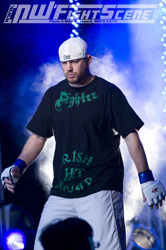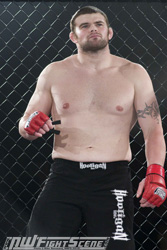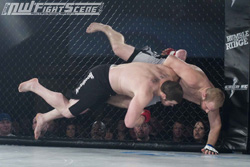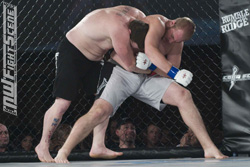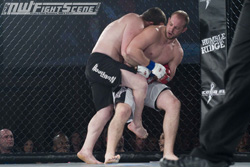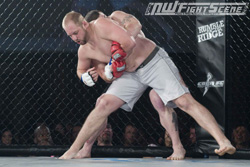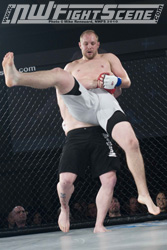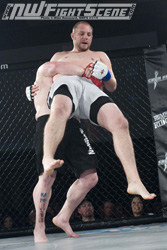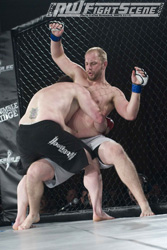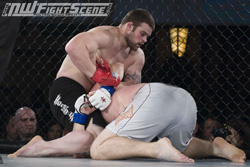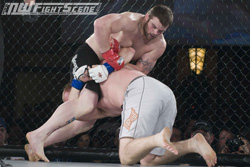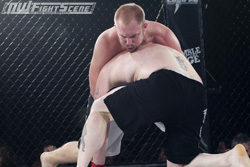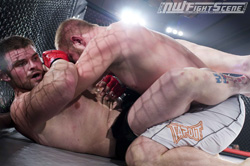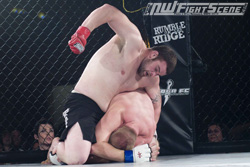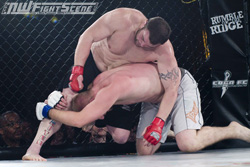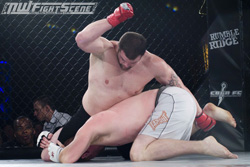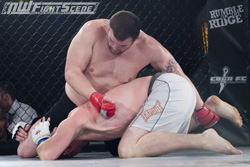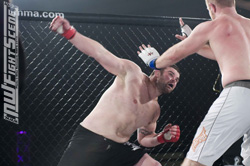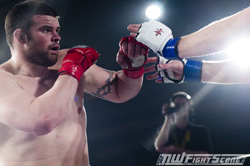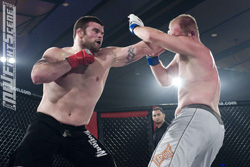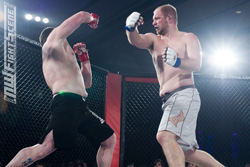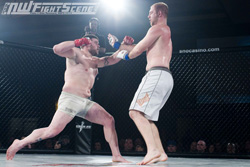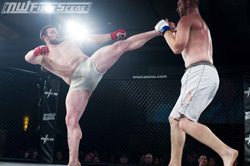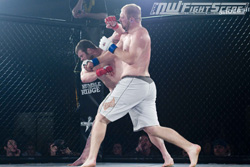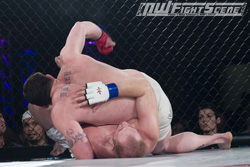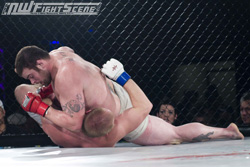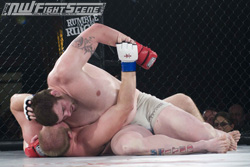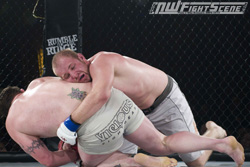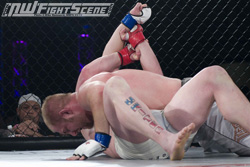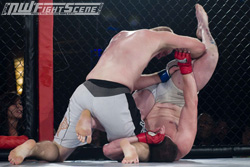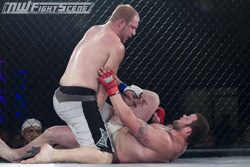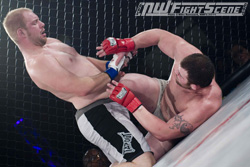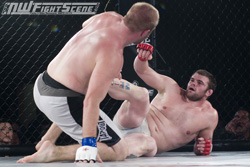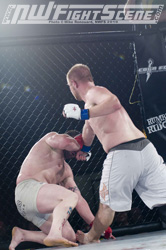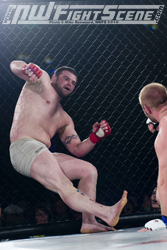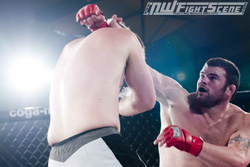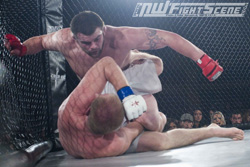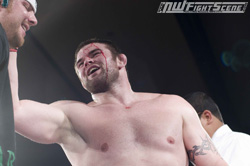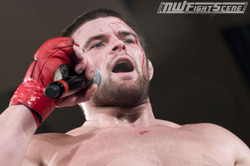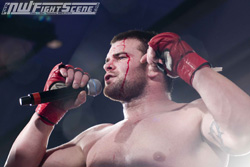 Bout 7 - PRO 145 lbs
Charon Spain (F1 Fight Team) def Buck Bisbey (Charlie's Combat Club)
by Technical Submission (Ref Stop - Triangle Choke) @ 4:01 Rd 1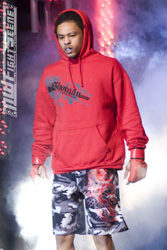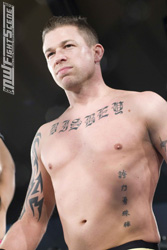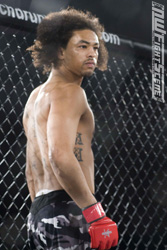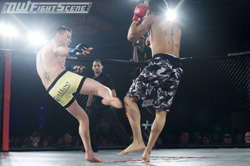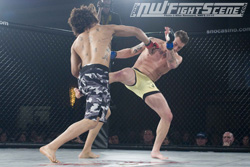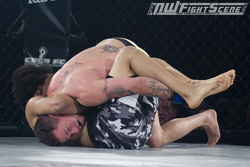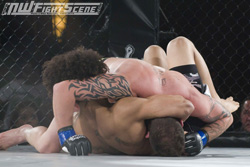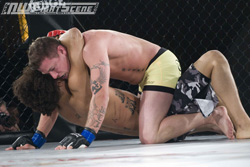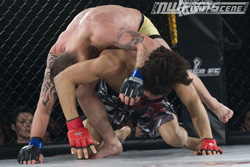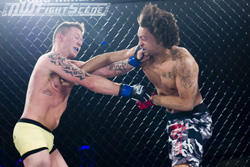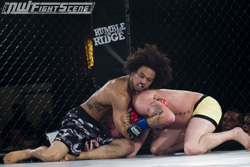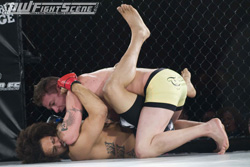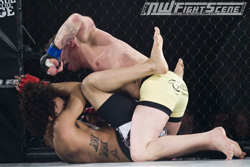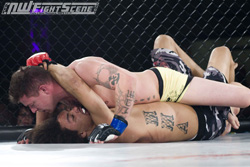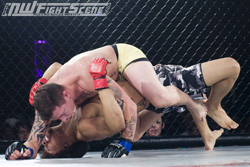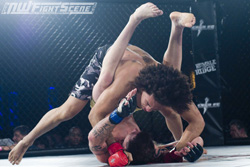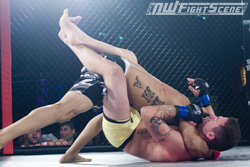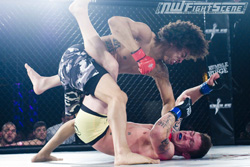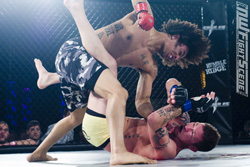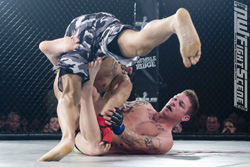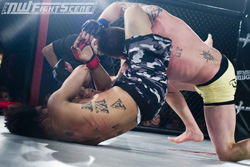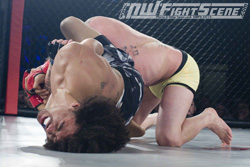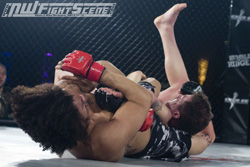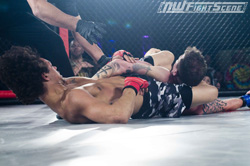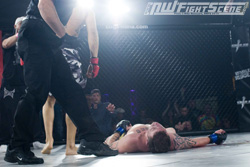 Bout 8 - PRO Heavyweight
Mike Hayes (Ring Demon / White Buffalo Warriors) def Josh Bennett (Team Quest)
by TKO (Ref Stop - Eye Injury) @ 1:37 Rd 1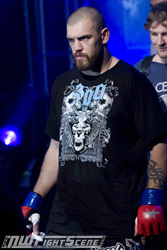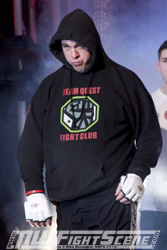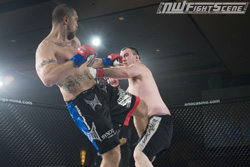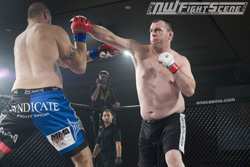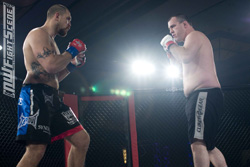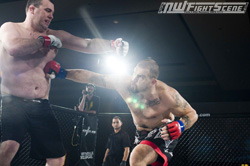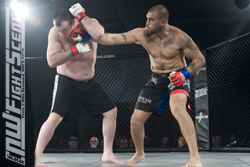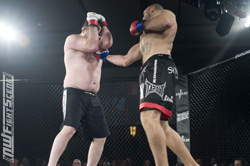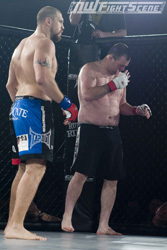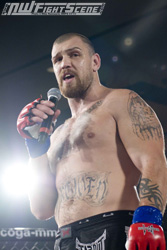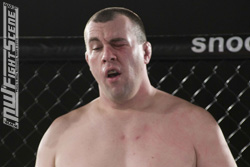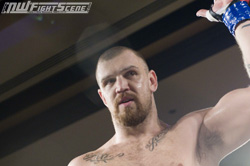 Bout 9 - PRO 165 lbs
Lyle Beerbohm (Sikjitsu) def Talon Hoffman (Throwdown MMA)
by Modified Guillotine @ 2:48 Rd 1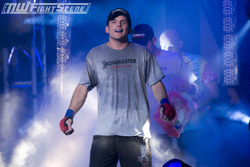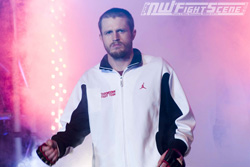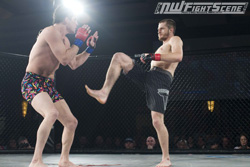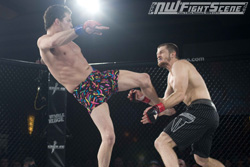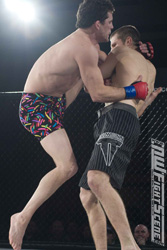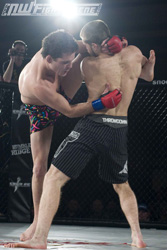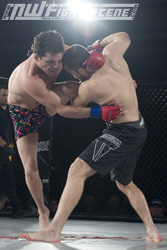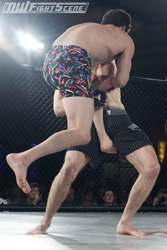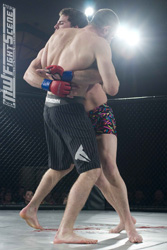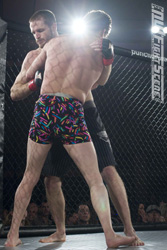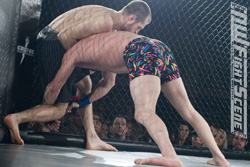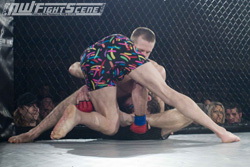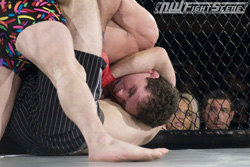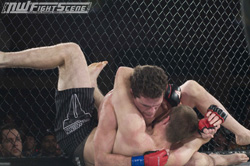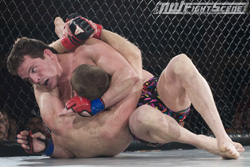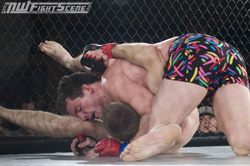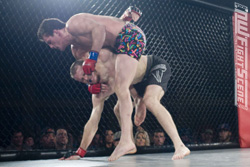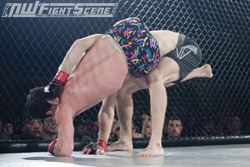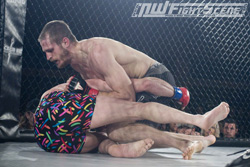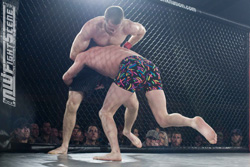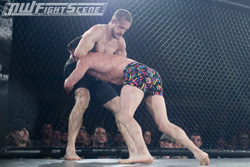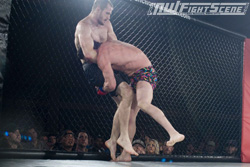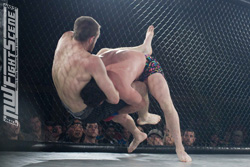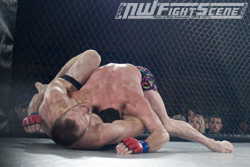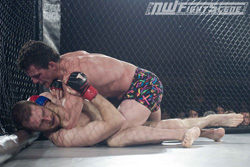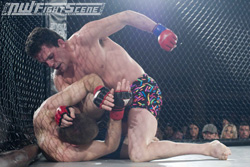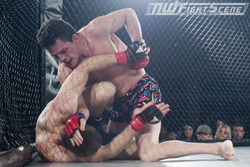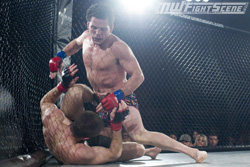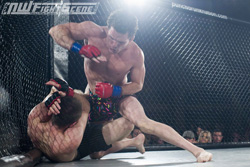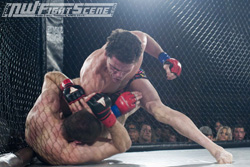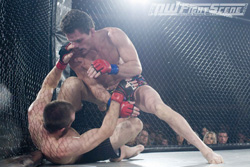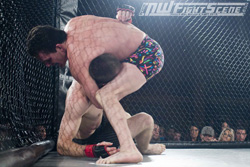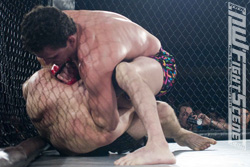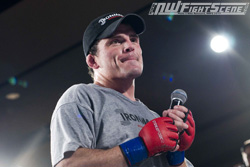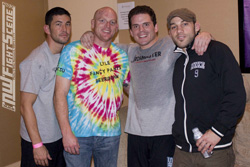 ---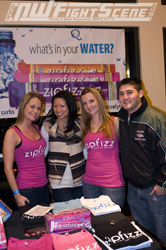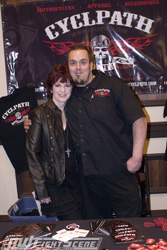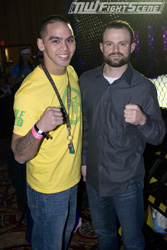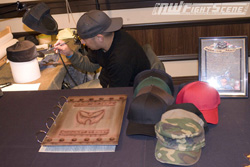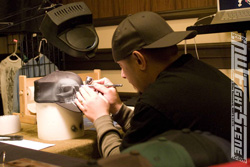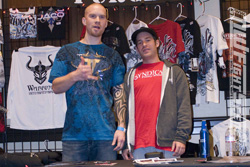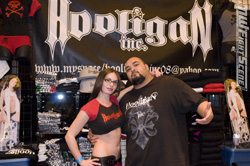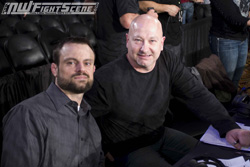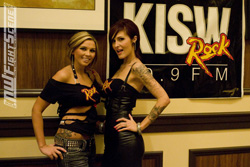 ---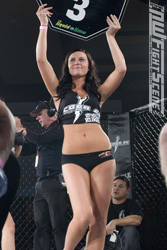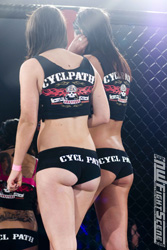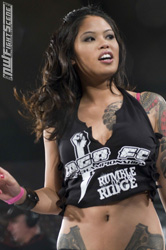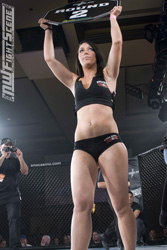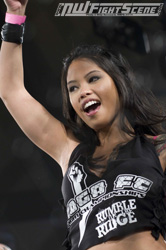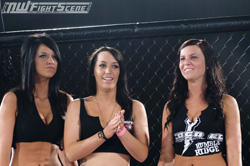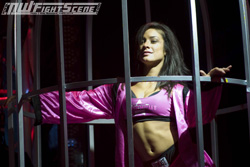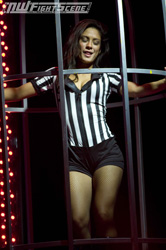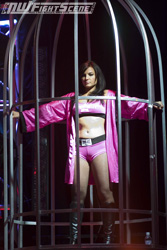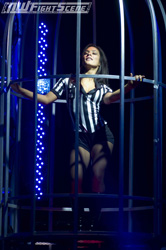 ---