NW Fight Challenge VII "The Return"- June 13th, 2009
South Puget Sound Community College - Olympia, Washington
Photos by Mike Renouard
---
After a long struggle to secure a venue in the greater Olympia area, NW Promotions found a home at South Puget Sound Community College for the 7th NW Fight Challenge. Aptly titled "The Return", 12 MMA & 2 Kickboxing bouts were featured and all showcased the very best that amateur fighting has to offer for the capacity crowd.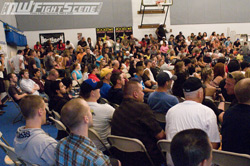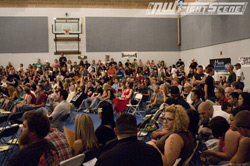 Three title fights rounded out the evening's entertainment starting with the NW Fight Challenge Bantamweight Championship. A determined Jeff Scott-Bailey out of Victory Athletics sunk a Rear Naked Choke in under a minute on an experienced Arjay Murphy representing Gamebred Jiu-jitsu. Up next was a NW Fight Challenge Middleweight Super Fight and this turned into the fight of the night as Jason Perry of Elite Training Center and Kina Peneueta of Gamebred Jiu-Jitsu threw some hard leather throughout the first round. Both fighters dropped each other but weren't able to finish. The fighters came out throwing in the 2nd and Perry landed a huge bomb that caught Peneueta for the KO and the belt. The final fight of the night was also a great battle but of a technical nature between AMC's Drew Brokenshire and Twin Dragon's Colby Hoffman. At two and a half minutes of round 2, Brokenshire got Hoffman's back and after a few softening blows sunk in the RNC for the win. The effort also secured him the NW Fight Challenge Lightweight Belt.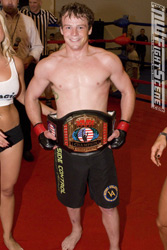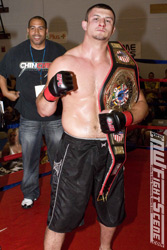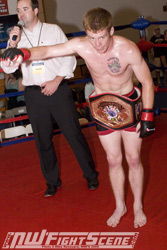 The NW Fight Challenge is a production of NW Promotions ably run by Brian and Dani Johnson. To learn more visit www.theacademyofbrianjohnsonkarate.com.
---
Bout 1 - MMA 135 lb
Bouy Cooper (Brian Johnson KB) def Jason Pascua (Gator MMA) @ 1:48 Rd 1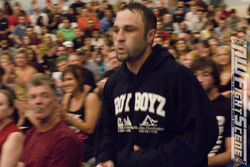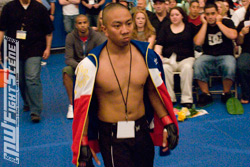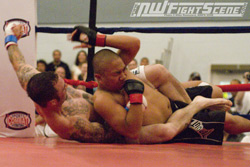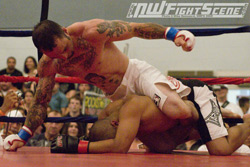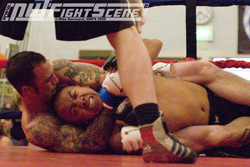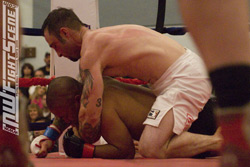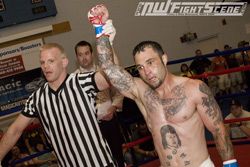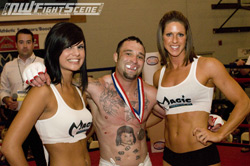 Bout 2 - MMA 125 lb
Angel Oliverez (Charlie's Combat Club) def Chris Wheaton (Team Black Flag)
by Decision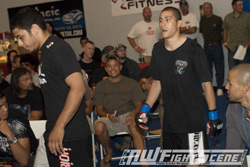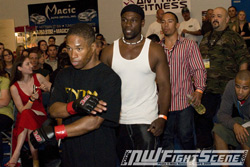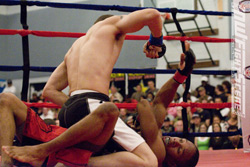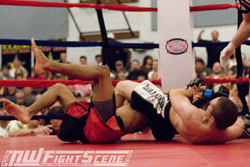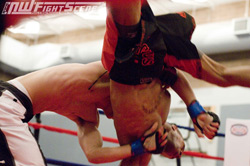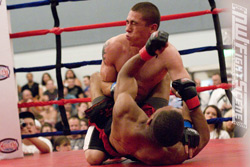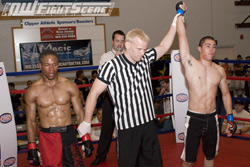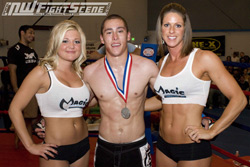 Bout 3 - MMA 170 lb
Josh Christianson (5th Element MMA) def Jason Baker (Brian Johnson KB)
by TKO (Ref Stoppage - Strikes) @ 1:45 Rd 1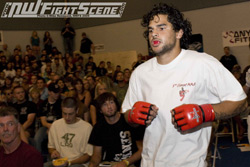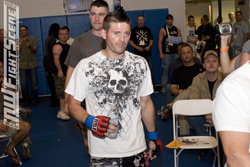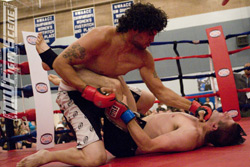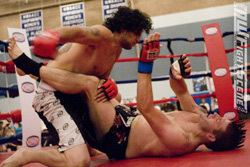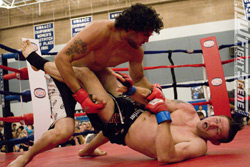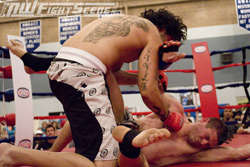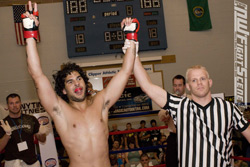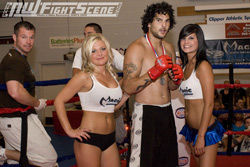 Bout 4 - Class A Kickboxing 140 lb
Sarah Delaileo (Team Shockwave) def Sarah Hartman (Brian Johnson KB)
by TKO (Corner Stoppage) @ 1:50 Rd 2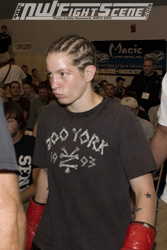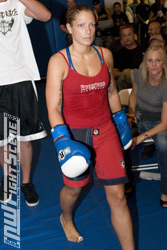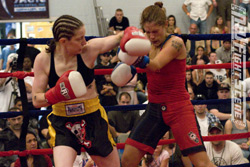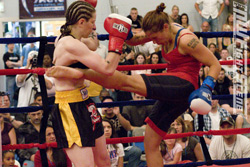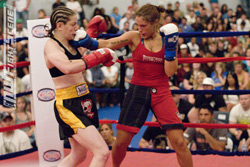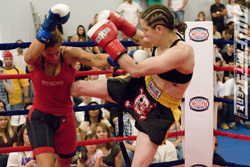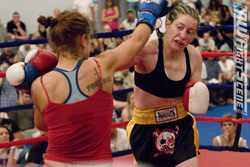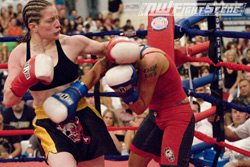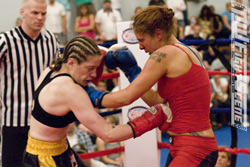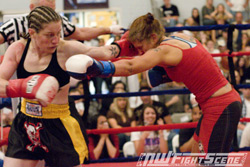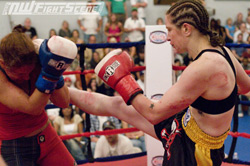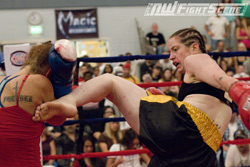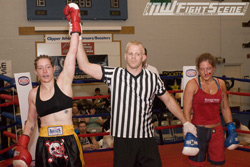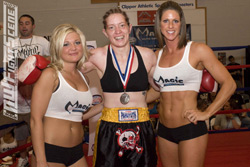 Bout 5 - MMA 155 lb
Aaron Martin (Marcelo Alonso BJJ/Brian Johnson KB) def Timi Triplett (Independent)
by Submission @ 2:30 Rd 2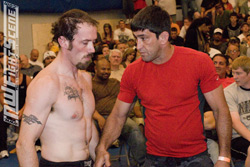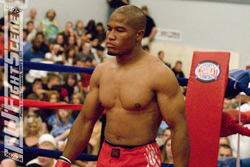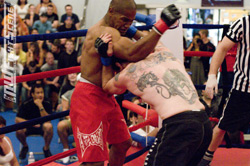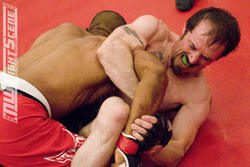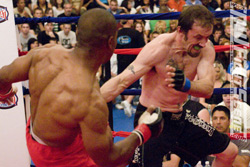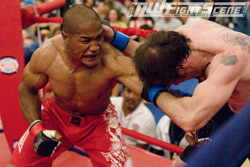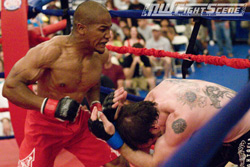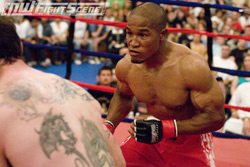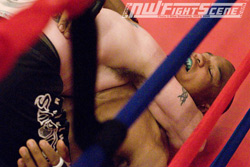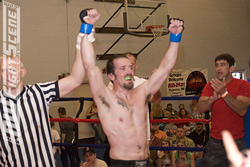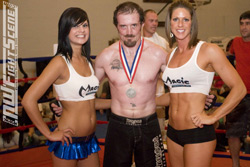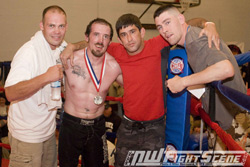 Bout 6 - MMA 145 lb
Colin Porter (White Buffalo Warriors) def Bobby Brokenshire (AMC)
by Unanimous Decision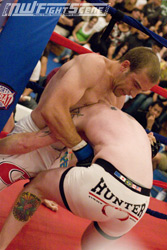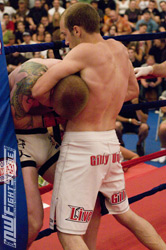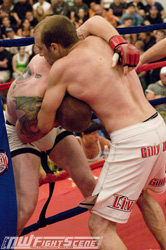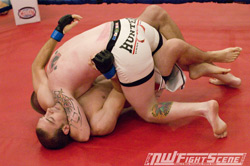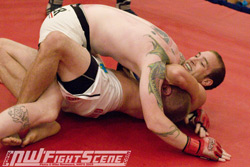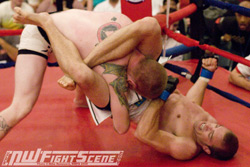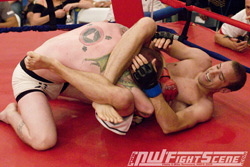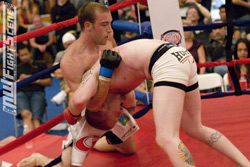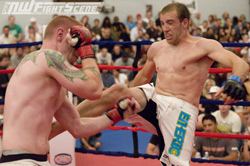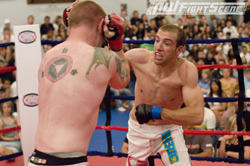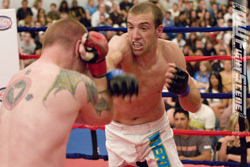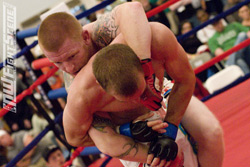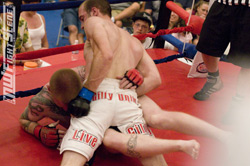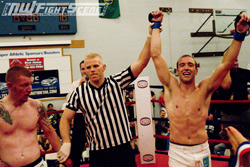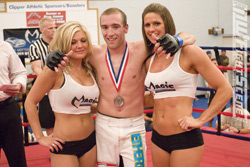 Bout 7 - MMA 140 lb
Calito Francisco (Brian Johnson KB) def Cody Gator (Gator MMA)
by TKO (Ref Stoppage - Strikes) @ 0:45 Rd 2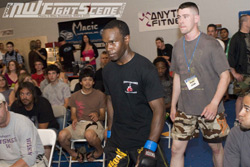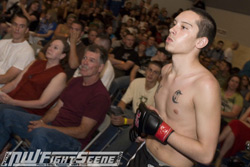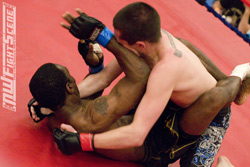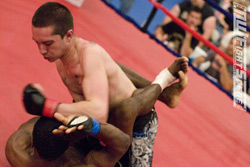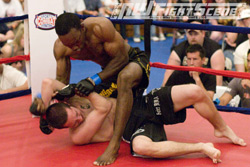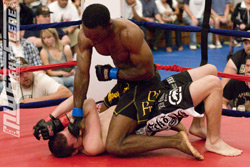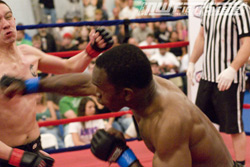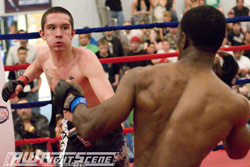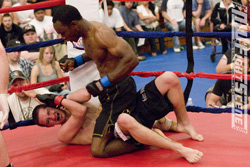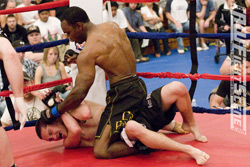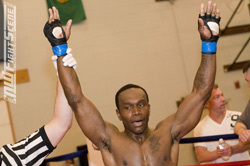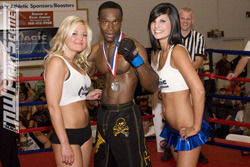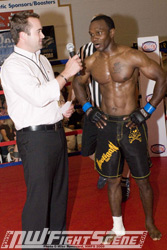 Bout 8 - Class A Kickboxing 155 lb
Julien Martin (Brian Johnson KB) def Jack Cabrera (Team Hellfire)
by KO in Rd 1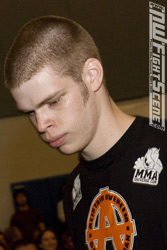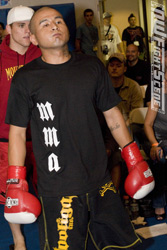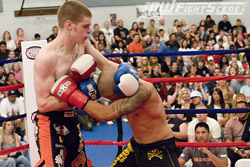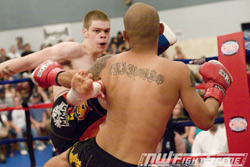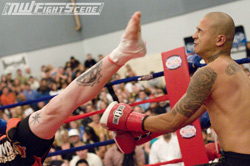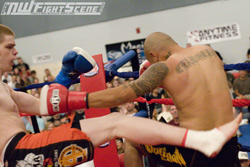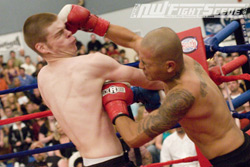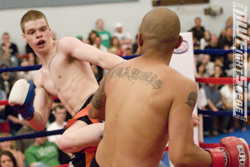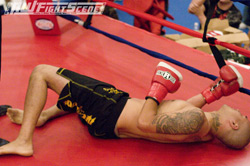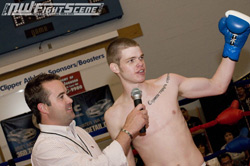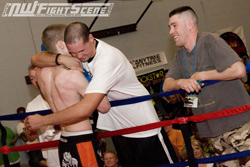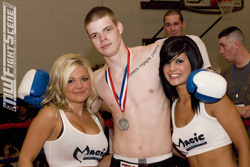 Bout 9 - MMA 145 lb
Erik Larson (Marcello Alonso BJJ) def Bobby McIntire (Marty Robertson's KB)
by Kimura @ 0:46 Rd 1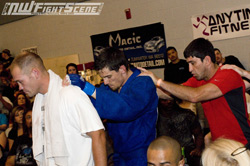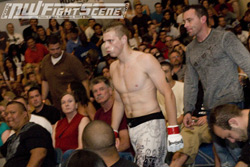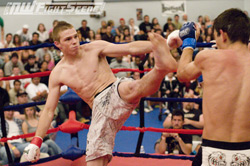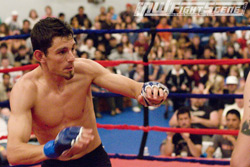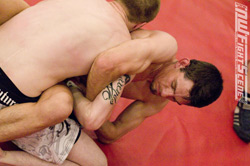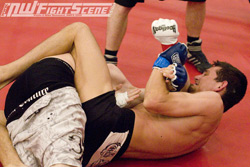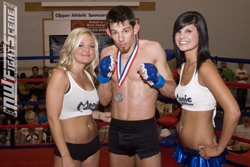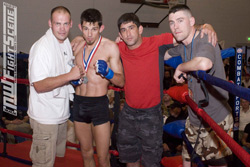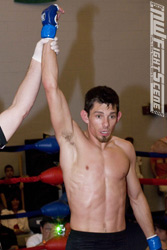 Bout 10 - MMA 205 lb
Ryan Johns (Team Shockwave) def Joey Guernsey (West Coast Fitness)
by Rear Naked Choke @ 1:00 Rd 1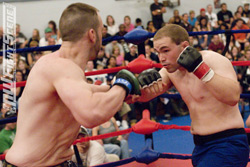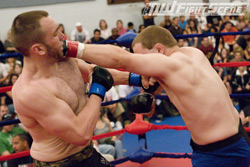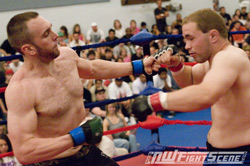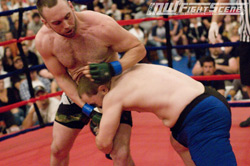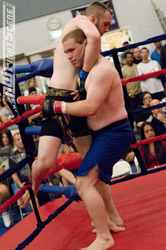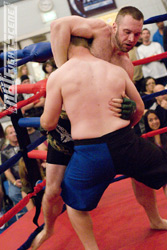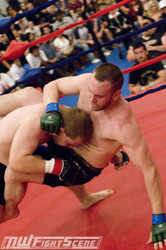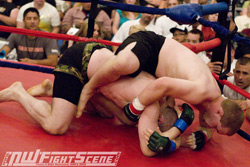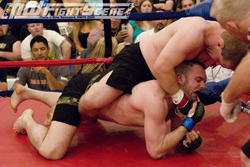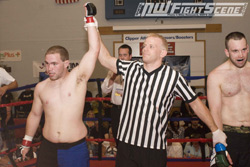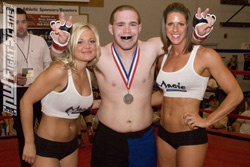 Bout 11 - MMA 170 lb
Jamses Benson (Team Hellfire) vs Tim Sternod (Marcelo BJJ/Brian Johnson KB)
results in a No-Contest (Doc Stoppage due to Cut from Incidental Knee in Rd 1)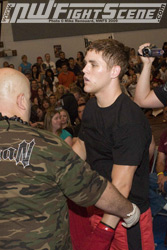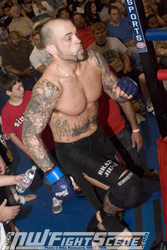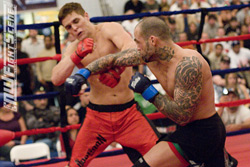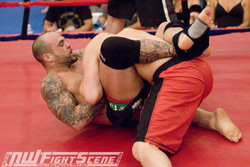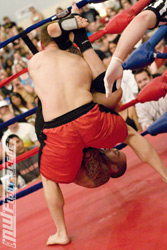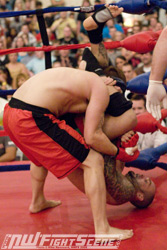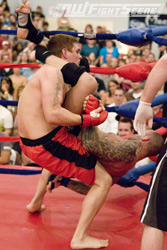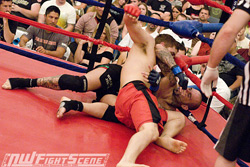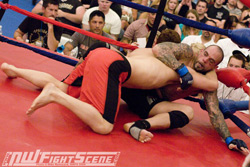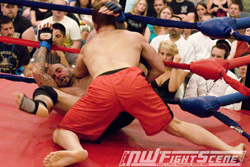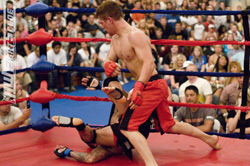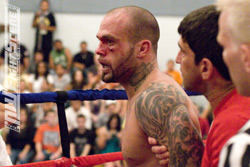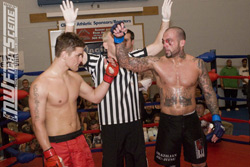 Bout 12 - Title Fight MMA 135 lb
Jeff Scott Bailey (Victory Athletics) def Arjay Murphy (Gamebred Jiu-Jitsu)
by Rear Naked Choke @ 0:58 Rd 1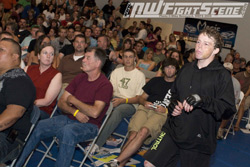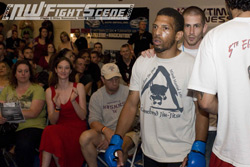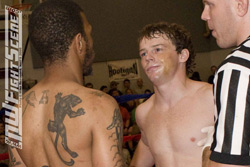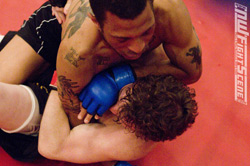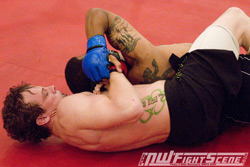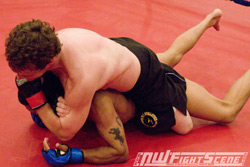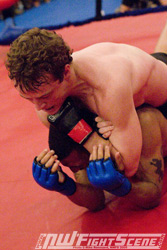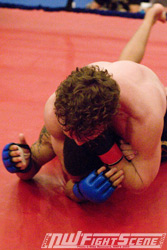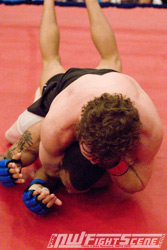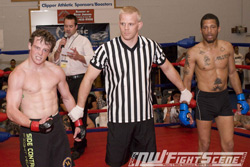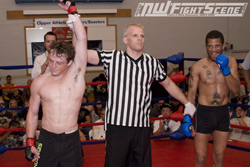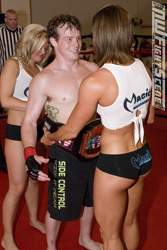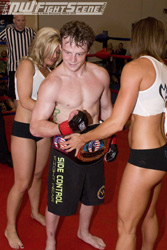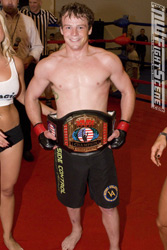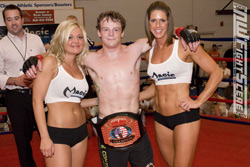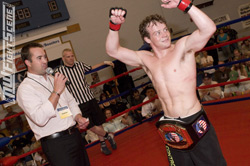 Bout 13 - Title Super Fight MMA 185 lb
Jason Perry (Elite Training Center) def Kina Peneueta (Gamebred Jiu-Jitsu)
by KO @ 0:45 Rd 2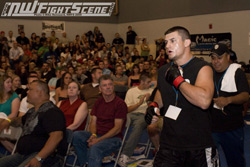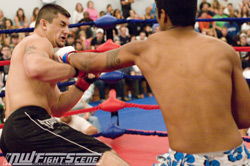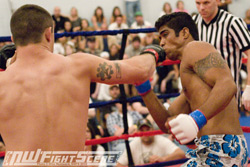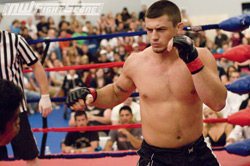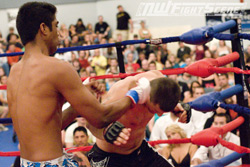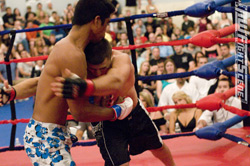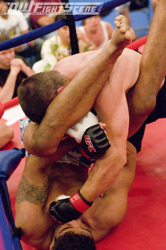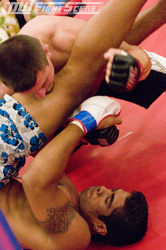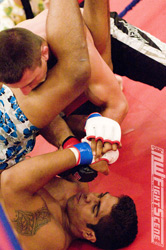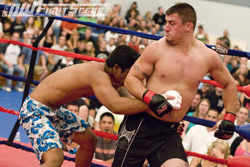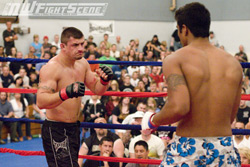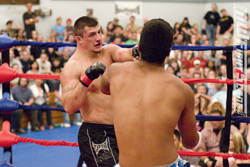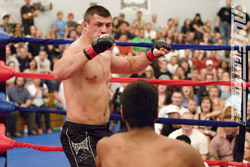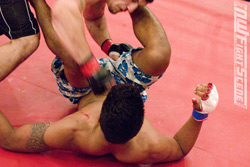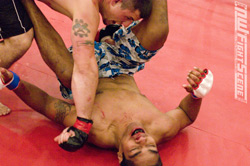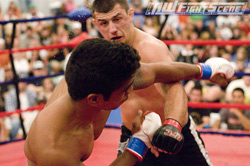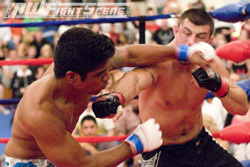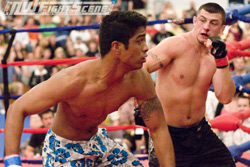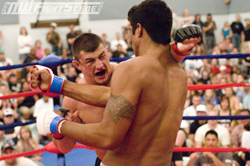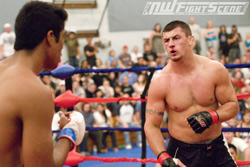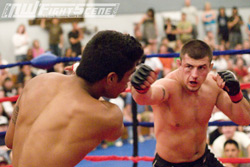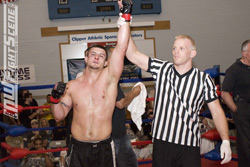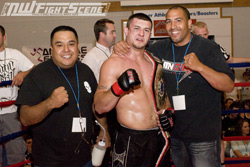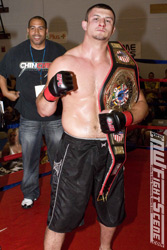 Bout 14 - Title Fight MMA 145 lb
Drew Brokenshire (AMC) def Colby Hoffman (Twin Dragons/Brian Johnson KB)
by Rear Naked Choke @ 2:33 Rd 2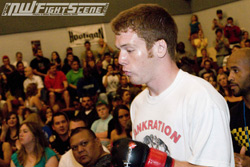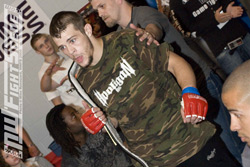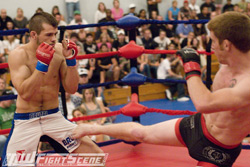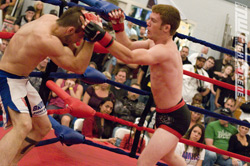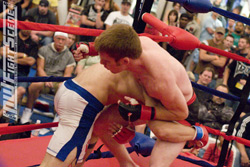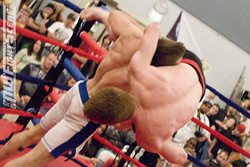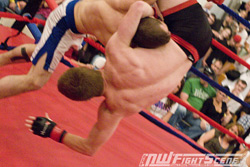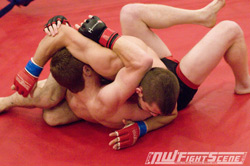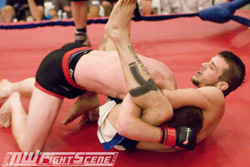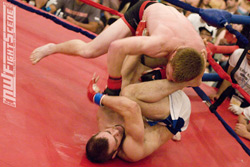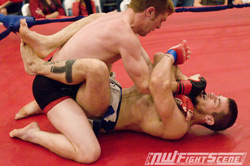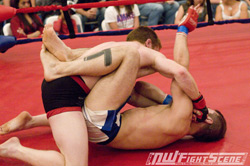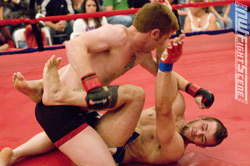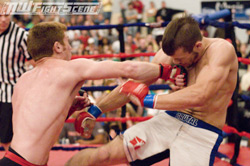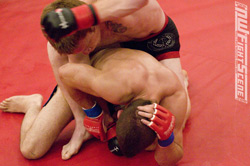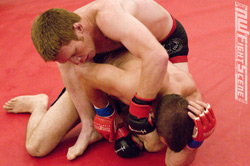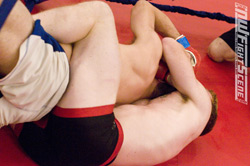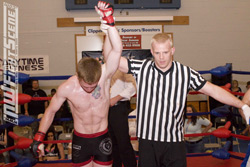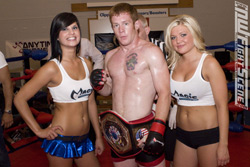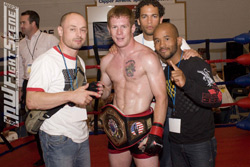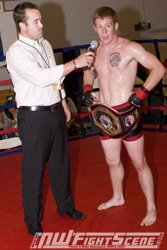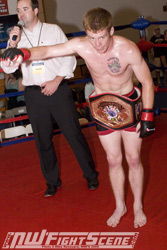 ---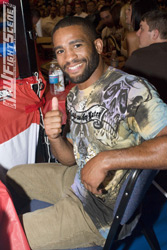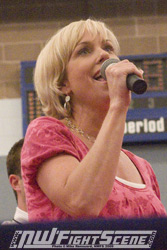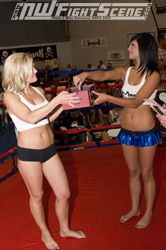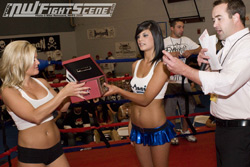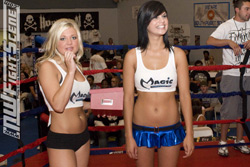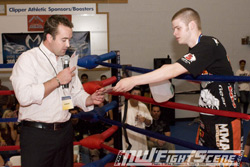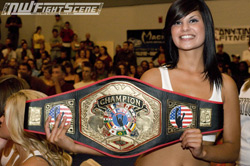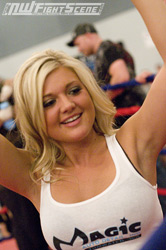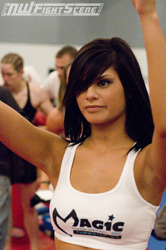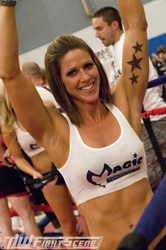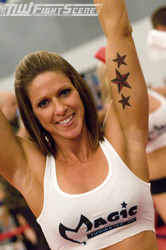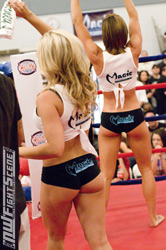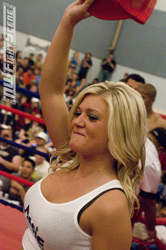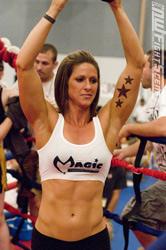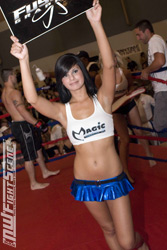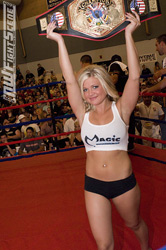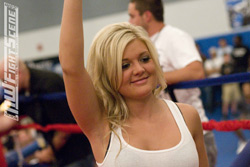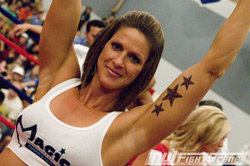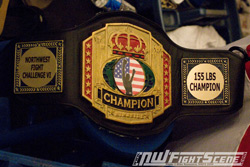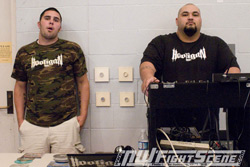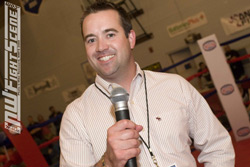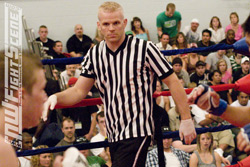 ---