King of the Cage "Thunderstruck" - August 15th, 2009
Comcast Arena - Everett, Washington
Photos by Kelly Bailey
---
Since 1998, King of the Cage has been serving up hard hitting Mixed Martial Arts action around the country, featuring both up and coming fighters and experienced combat veterans. In its first foray into the Pacific Northwest, KOTC brought NW fight fans 8 pro MMA bouts for "Thunderstruck" at the Everett Events Center on August 15th.
Arsenal's Nic Kuning took the name to heart by catching Victory Athletics's Butch McGavran with a thunderous head kick at just 8 seconds in to start off the nights bouts. Jared Torgeson, Daniel Stewart, and Tyson Nam all followed suit by ending their opponents nights with knockout punches. In the fifth fight of the night,
Demetrious "Mighty Mouse" Johnson out of Matt Hume's AMC made his pro debut a successful one by handling everything Frankie Mendez threw at him and then calmly getting his shots in, first on the feet and then on the ground before setting up the Rear Naked Choke. Team Quest's Tyson Jeffries continues to impress by securing an arm triangle 1 minute into his fight. In the co-main event, Caros Fodor also ended his pro debut in spectacular fashion by catching Nick Meginness in a guillotine choke. The main event saw former UFC Fighter, Tim "The Barbarian" Boetsch training with Matt Hume at AMC, taking on former IFL fighter, Aaron Stark who is with Team Quest. This fight was a good one with Boetsch finally submitting Stark in the 2nd via guillotine.
More info on King of the Cage can be found at their website kingofthecage.com.
---
Bout 1 - Featherweight
Nic "The Dancing Machine" Kuning (Arsenal) def
Butch "The Cockroach" McGavran (Victory Athletics) by KO (head kick) @ 0:08 Rd 1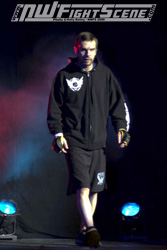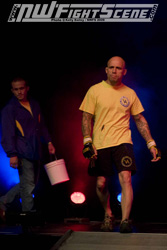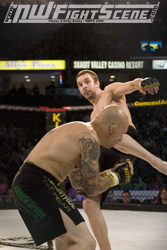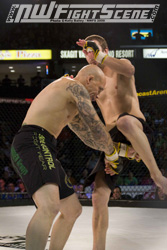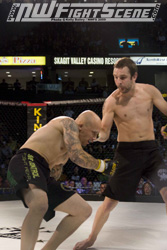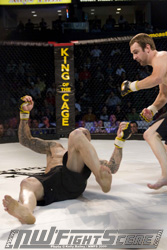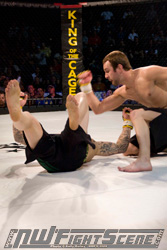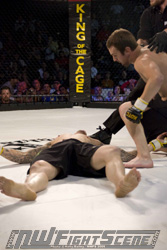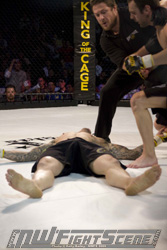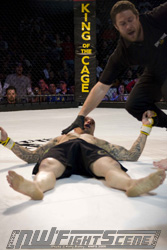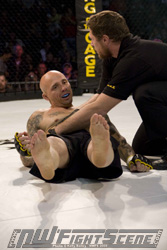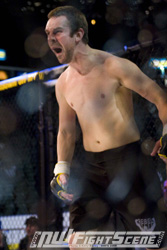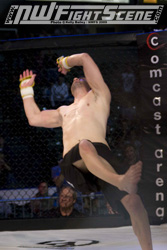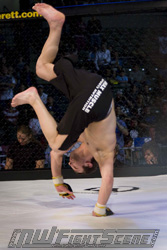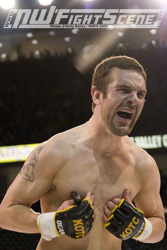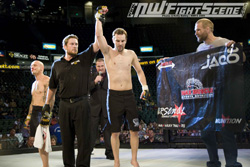 Bout 2 - Light Heavyweight
Jared Torgeson def Cain Spaulding (West Coast Fight Club)
by KO (punch) @ 2:35 Rd 1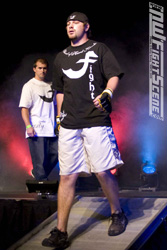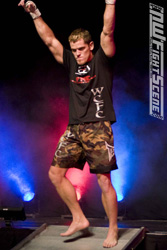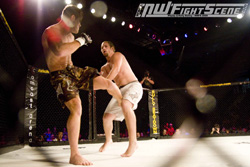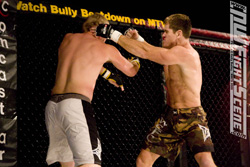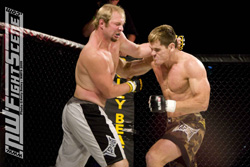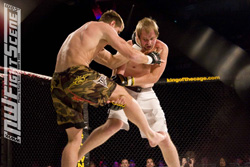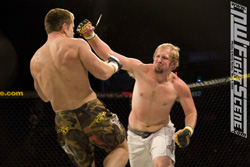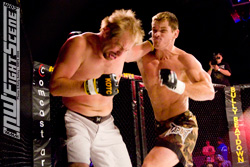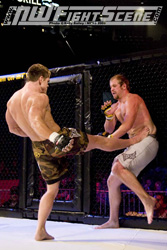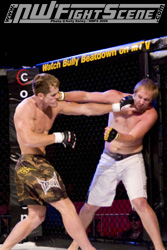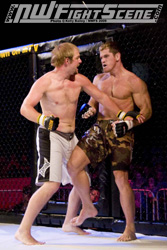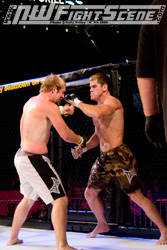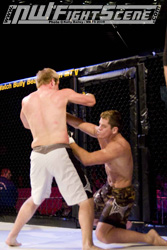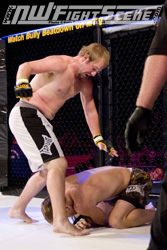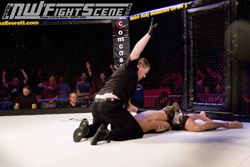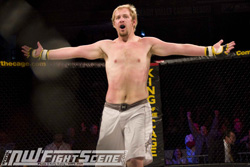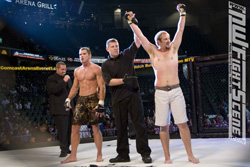 Bout 3 - Heavyweight
Daniel "The Outsider" Stewart (Team Quest) def Rob "The Throbb" Gibbs (Arsenal)
by TKO (punch) @ 3:08 Rd 1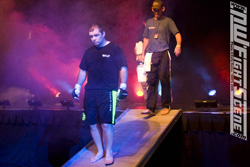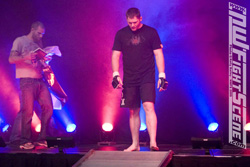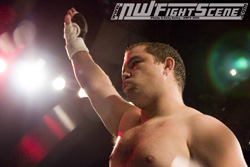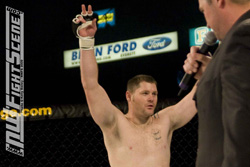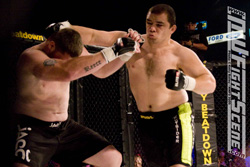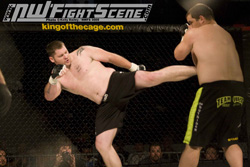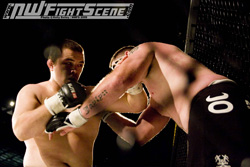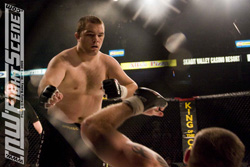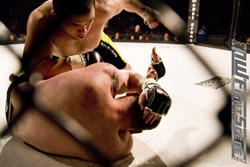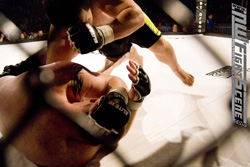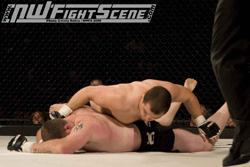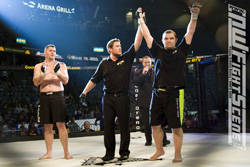 Bout 4 - Bantamweight
Tyson Nam (Grappling Unlimited) def Zack Skinner (Victory Athletics)
by TKO (punch) @ 4:58 Rd 2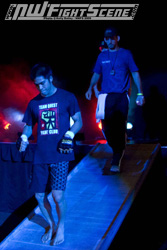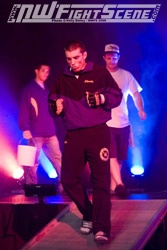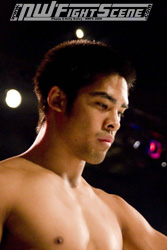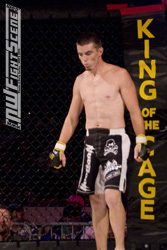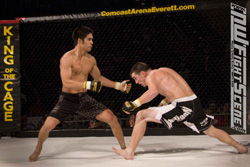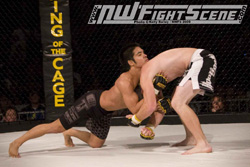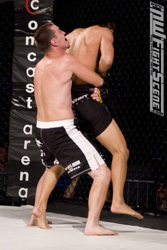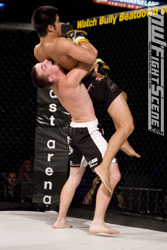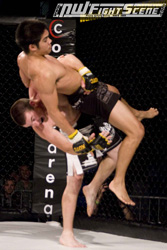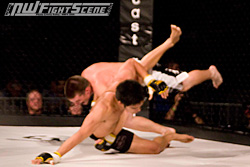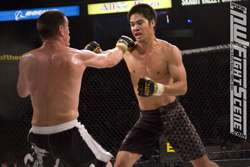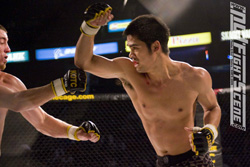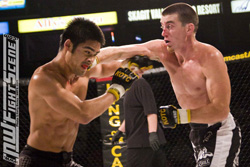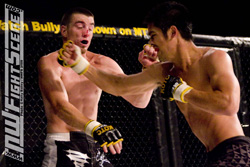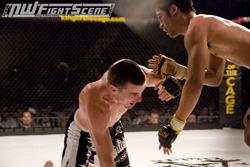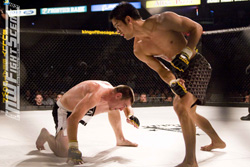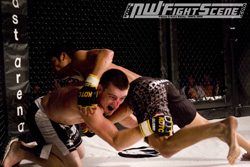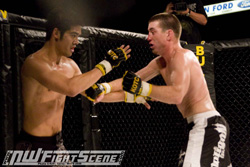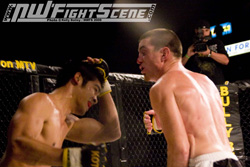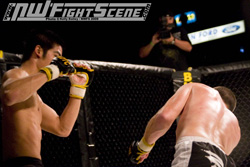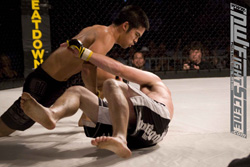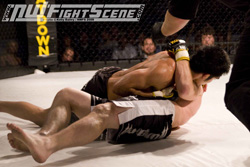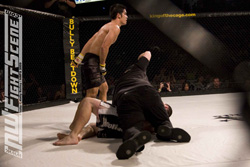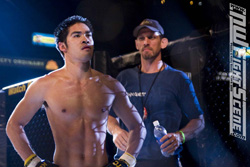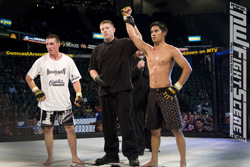 Bout 5 - Bantamweight
Demetrious "Mighty Mouse" Johnson (AMC Pankration) def
Frank "El Matador" Mendez (Arsenal) by Submission (Rear Naked Choke) @ 4:39 Rd 1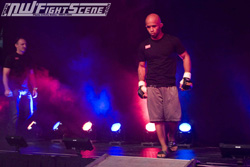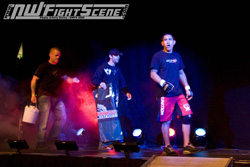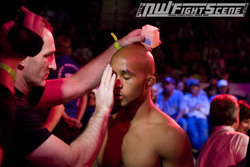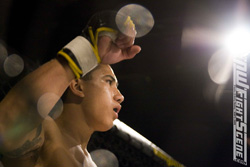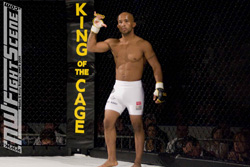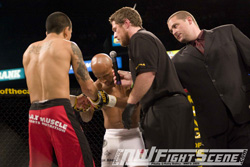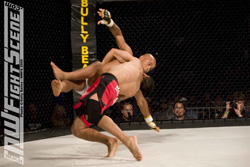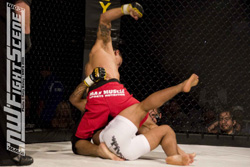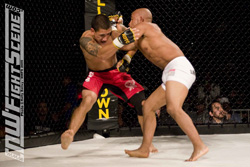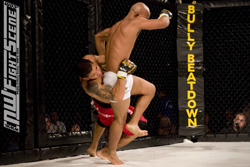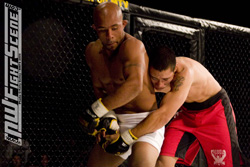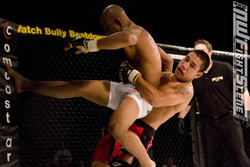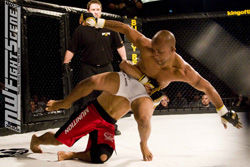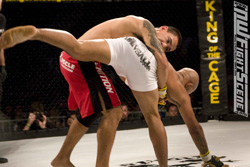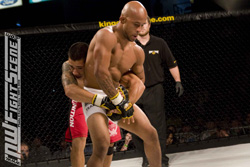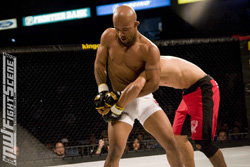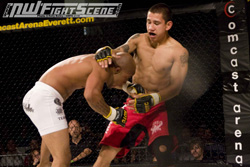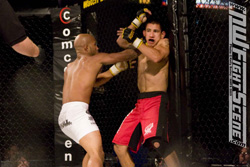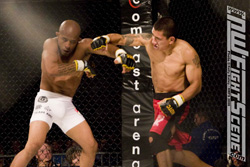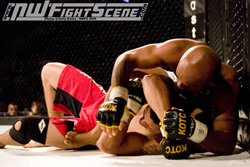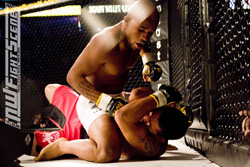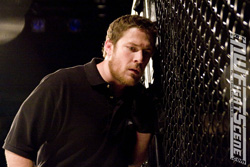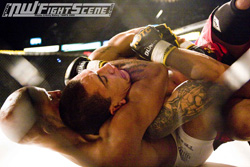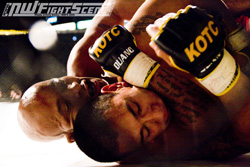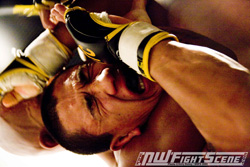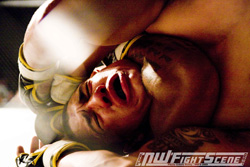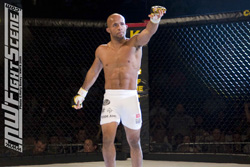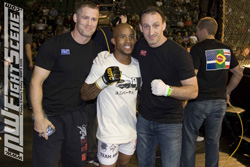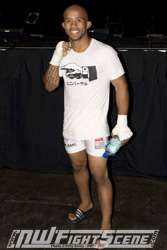 Bout 6 - Middleweight
Tyson Jeffries (Team Quest) def Brad Nordquist
by Submission (Arm Triangle) @ 1:00 Rd 1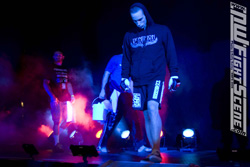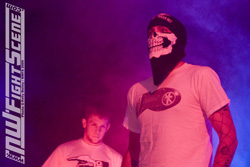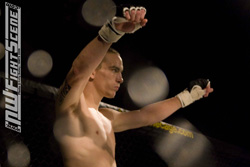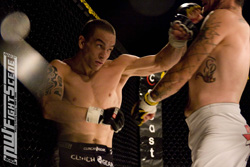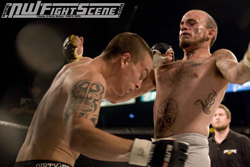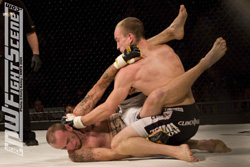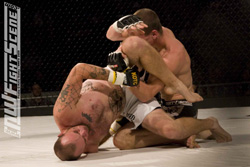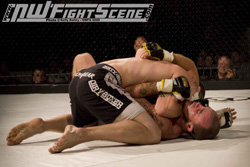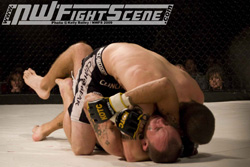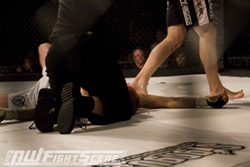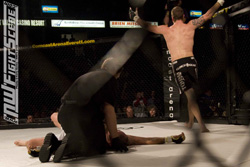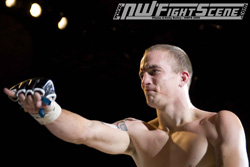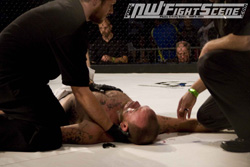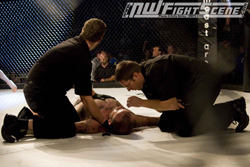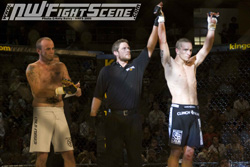 Bout 7 - Lightweight
Caros "The Future" Fodor (AMC Pankration) def Nick "MF" Meginness (Arsenal)
by Submission (guillotine choke) @ 1:50 Rd 1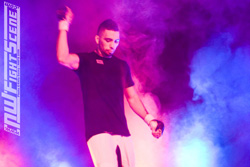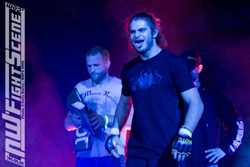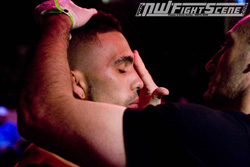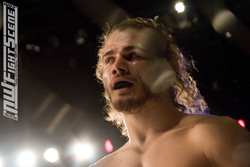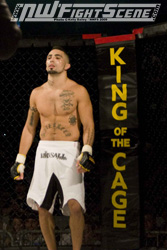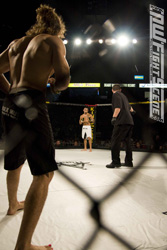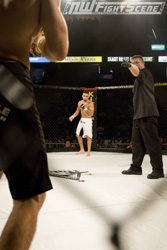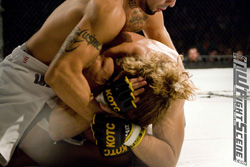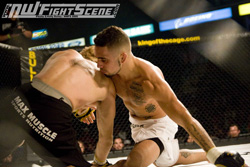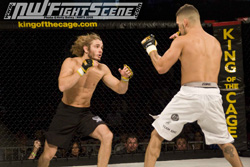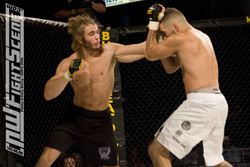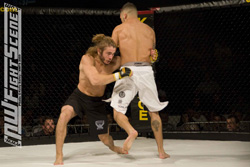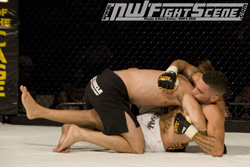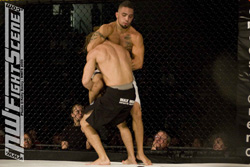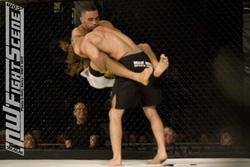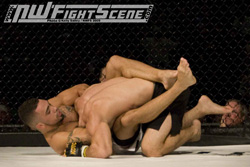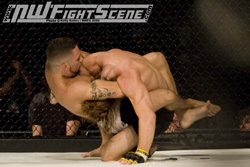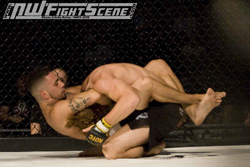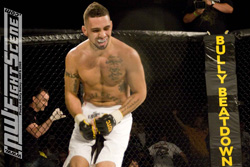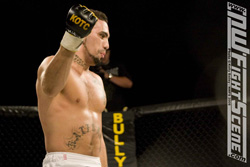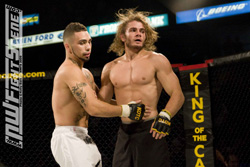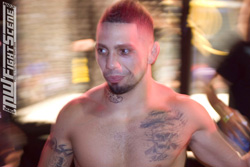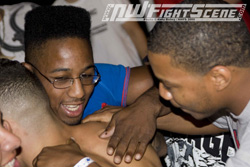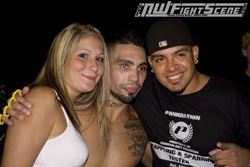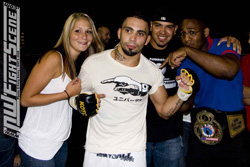 Main Event - Light Heavyweight
Tim "The Barbarian" Boetsch (AMC Pankration) def Aaron Stark (Team Quest)
by Submission (guillotine choke) @ 1:18 Rd 2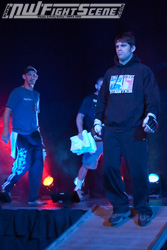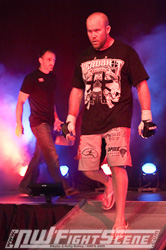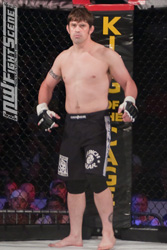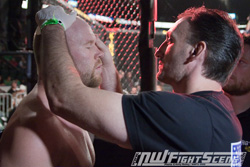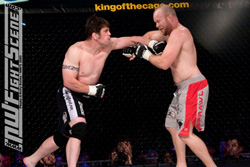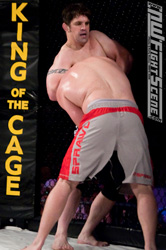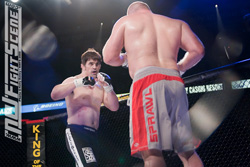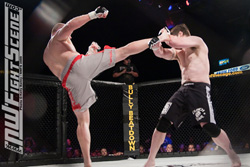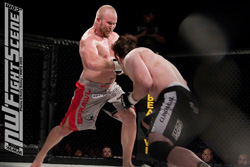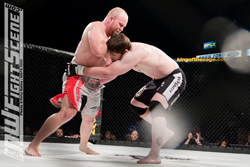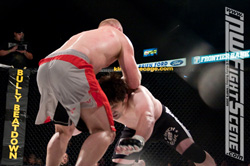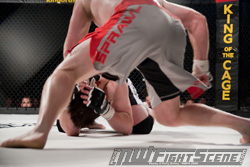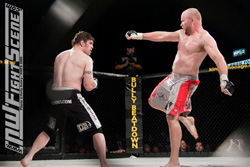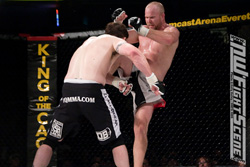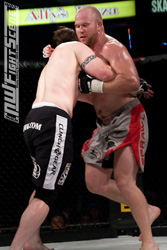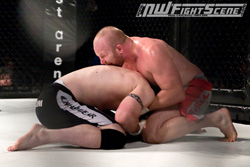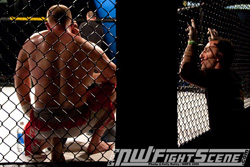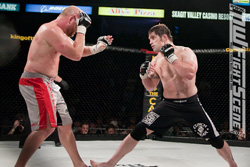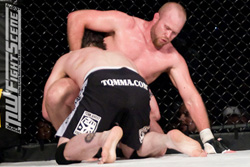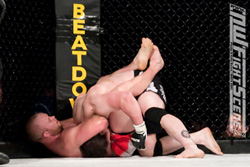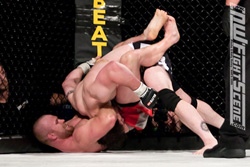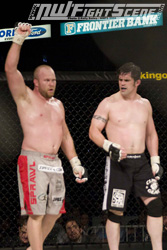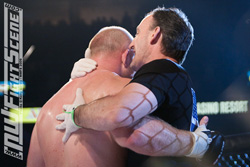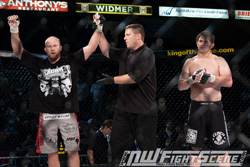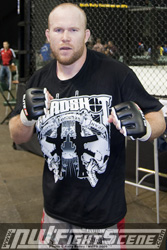 ---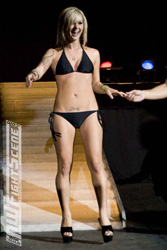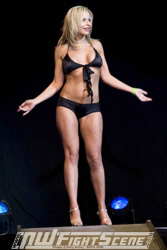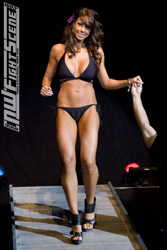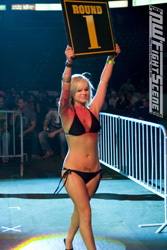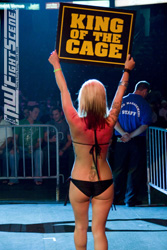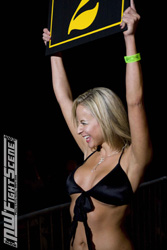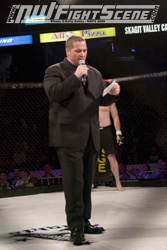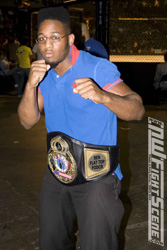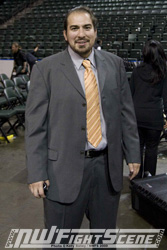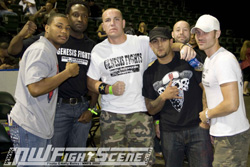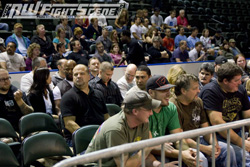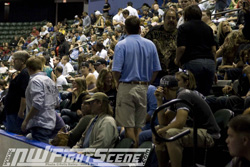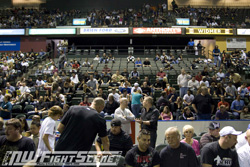 ---