The world-famous AMC Kickboxing and Pankration Training Center was filled to capacity Saturday night for the latest of Matt Hume's GENESIS series. The naming of the event done months ago was certainly well chosen as the hottest day of the year turned the facility into a sauna. The fighters didnt seem to mind and gave the overheated crowd a great night of fights. The all-amateur card had a nice mix of MMA, boxing, and kickboxing and included 2 title fights.
In the first of two main events, the GENESIS Bantamweight Muay Thai belt went to AMC's Demetrious Johnson in a decision win over Chaisai Muay Thai's Scott Sitchaisai. Johnson pushed the pace throughout the bout scoring on a number of nice kicks and punches and effectively working the clinch.
The 2nd main event was for the GENESIS Lightweight MMA belt and had AMC's Drew Brokenshire put in a solid workmanlike dismantling of a game but outgunned Jesse Davis in another fight that went to the judges.
| | |
| --- | --- |
| Demetrious Johnson | Drew Brokenshire |
The next GENESIS show "REVENGE" will be held on August 23rd at a site to be announced soon (in the Kirkland area). Tickets are on sale now.
More Info plus video of past GENESIS fights as well at www.mmawizard.com.
Visit AMC online at www.pankration.com & myspace.com/amcpankration.
---
Bout 1 - 170 MMA - Novice
Alden Lee def Dave Glover by Armbar @ 4:59 Rd 1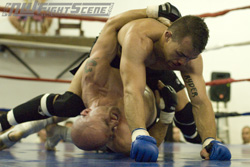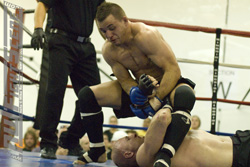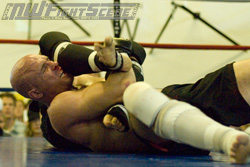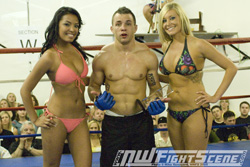 Bout 2 - 170 Kickboxing - Novice
Brian Roberge def Tad Sitchaisai by Decision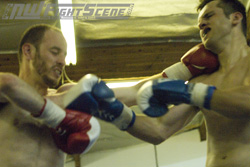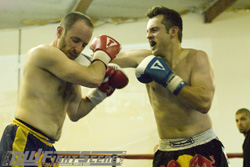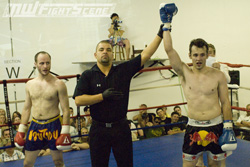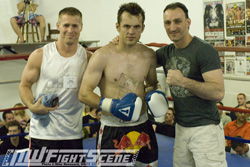 Bout 3 - Heavyweight Kickboxing - Novice
Ed Bowman def Derek Howell by TKO (Fighter unable to continue after Rd 2)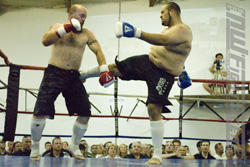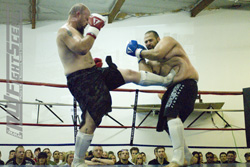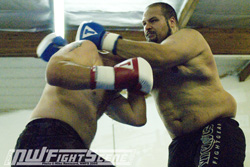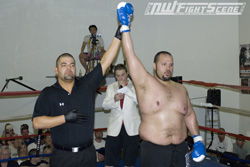 Bout 4 - 205 MMA - Novice
John Kah def Curtis Evers by Submission in Rd 1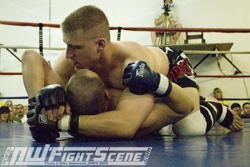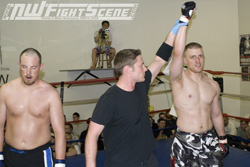 Bout 5 - 185 MMA - Novice
Josh Baker def Brandon Ness by Submission (Punches) in Rd 1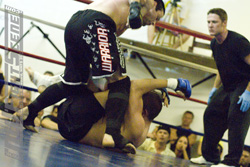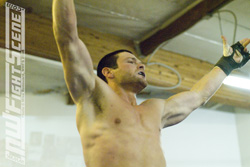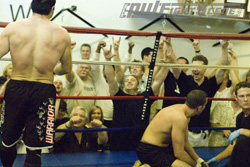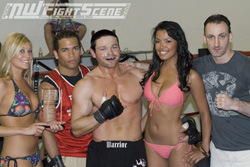 Bout 6 - 160 Boxing
Drew Spurgeon def Mawi Minas by KO in Rd 2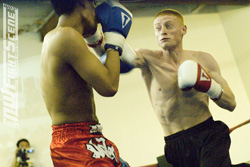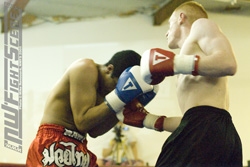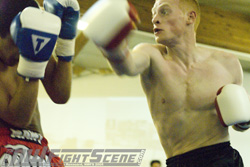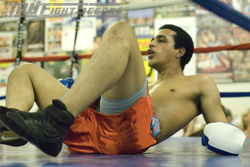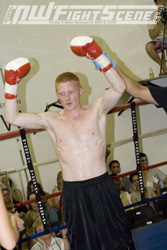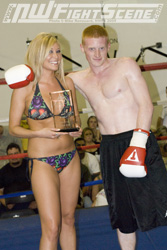 Bout 7 - Heavyweight Boxing
Brent Knopp def Greg Brown by Decision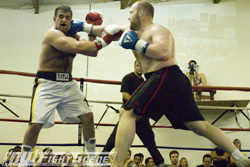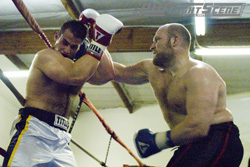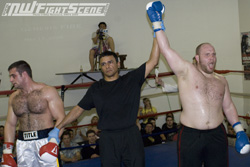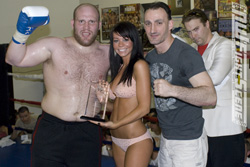 Bout 8 - 160 Boxing
Dustin Blankenship def Matt Catterlin by KO in Rd 1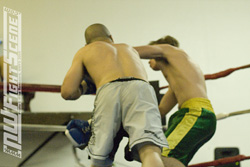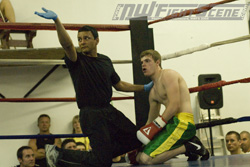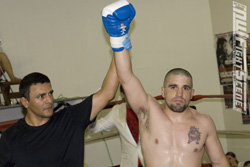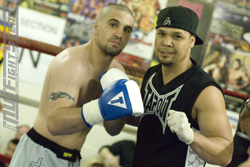 Bout 9 - 150 A-class Kickboxing
Michael Briggs def JJ Longueria by Decision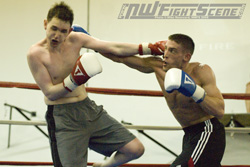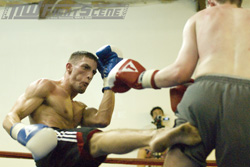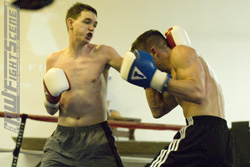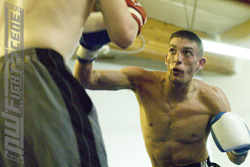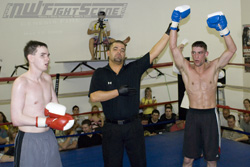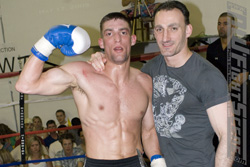 Bout 10 - 160 A-class MMA
Taylor Roberts def Jovon Curtis by Rear Naked Choke in Rd 1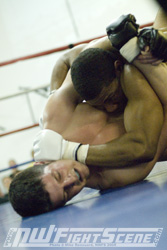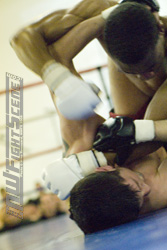 \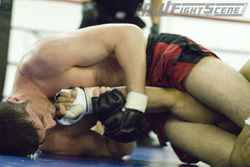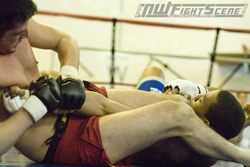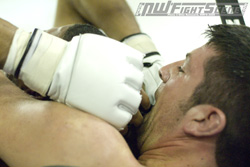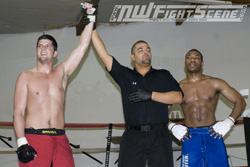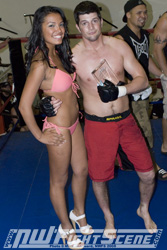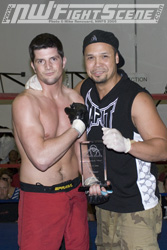 Bout 11 - 170 A-class MMA
Taurean Washington def Bradley Luvaas by TKO (Ref Stoppage - Strikes) in Rd 1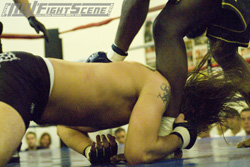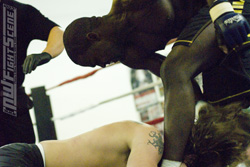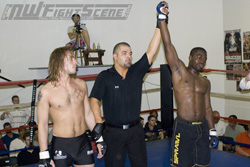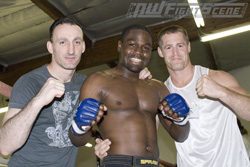 Co-Main Event - 135lb Muay Thai Bantamweight Title
Demetrious Johnson def Scott Sitchaisai by Decision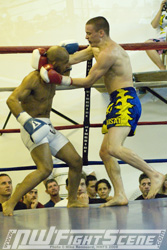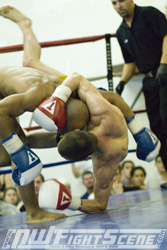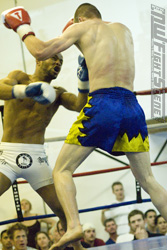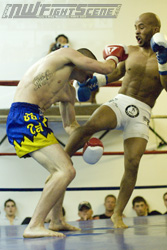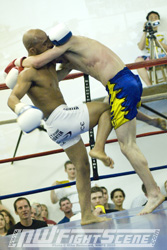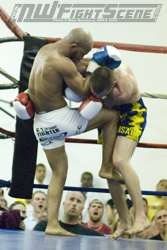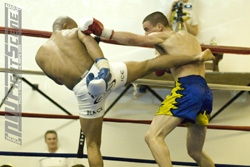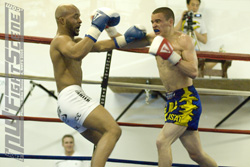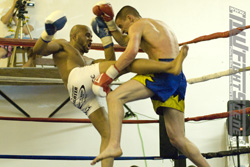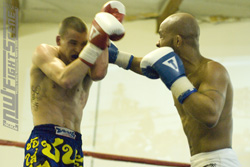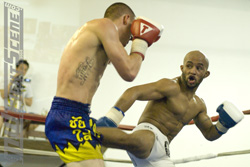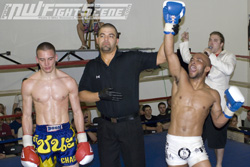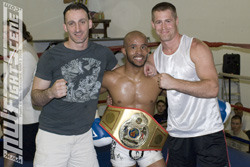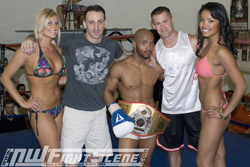 Main Event - 145 MMA Lightweight Title
Drew Brokenshire def Jesse Davis by Decision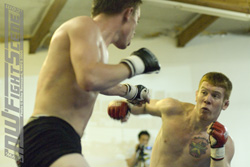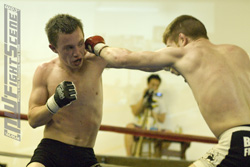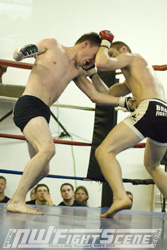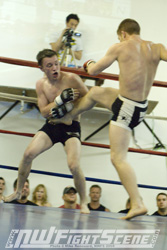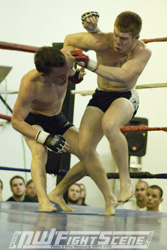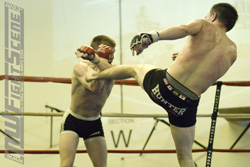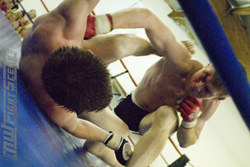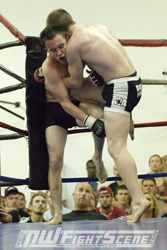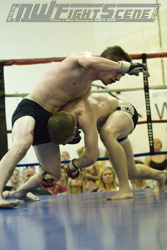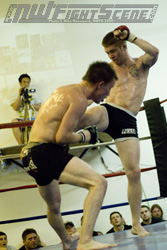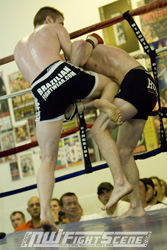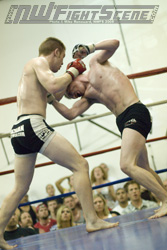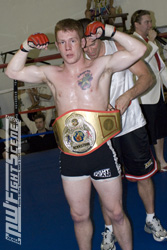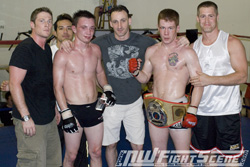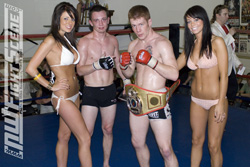 ---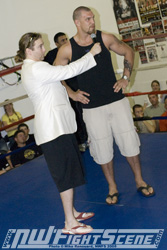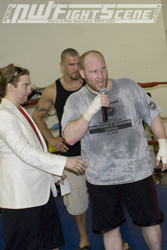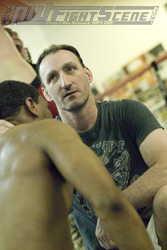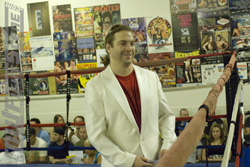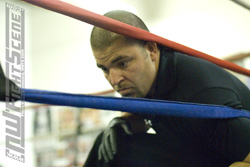 ---